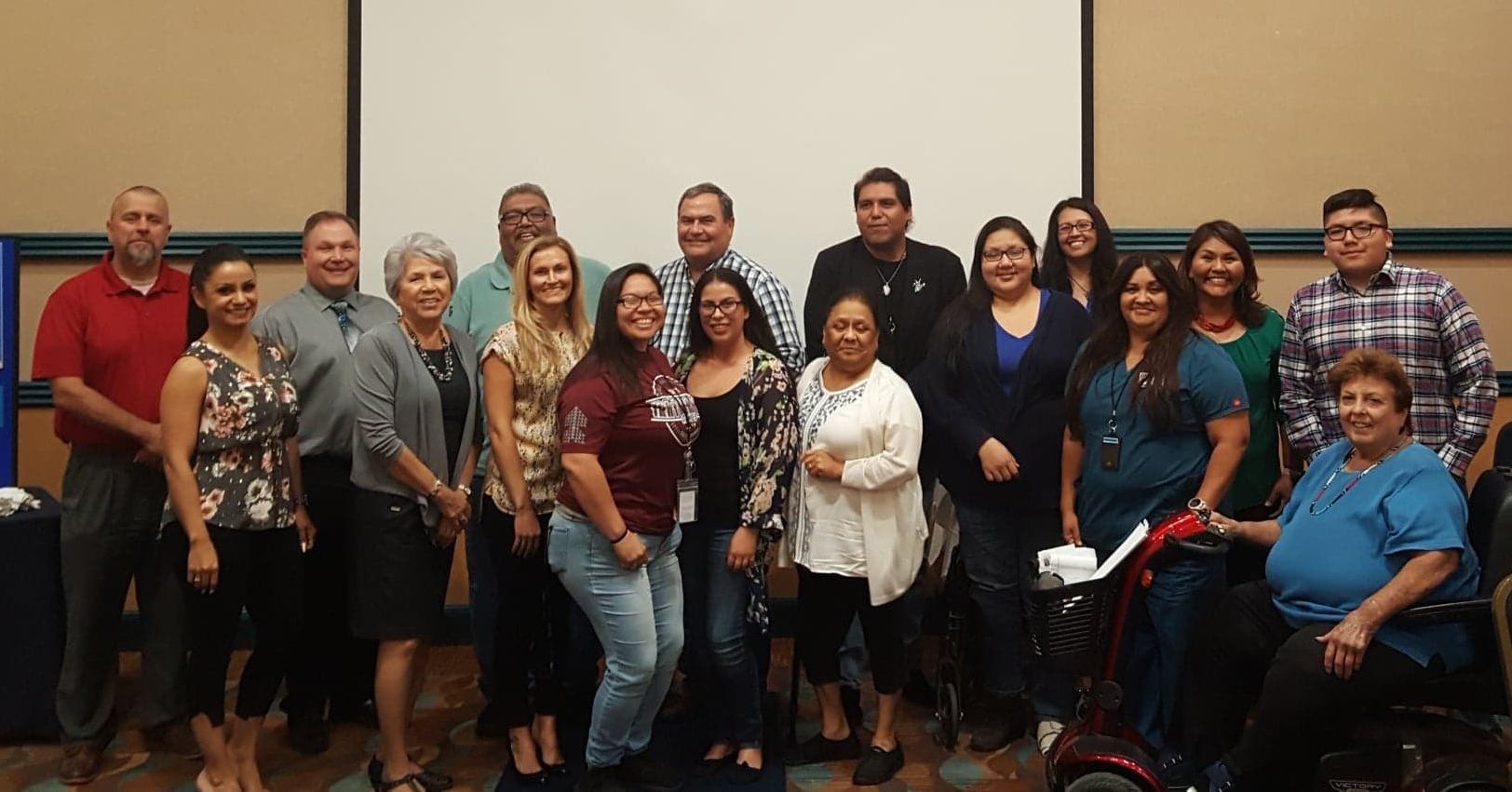 Principal Brian Wedemeyer wanted to change the trajectory of the students starting kindergarten at LePera Elementary School located on the Colorado River Indian Reservation, 20 miles south of Parker. In October of 2017, he met with the First Things First Colorado River Indian Tribes Regional Partnership Council with concerns that the majority of children arriving to kindergarten were not prepared to start school.
After a rigorous review of local data and resources, the regional council agreed to invest in this work and find an already established, evidence-based curriculum to implement the Summer Transition to Kindergarten strategy for children who had not had the benefit of attending preschool and will attend kindergarten in the Parker Unified School District.
They found that Arizona State University and Arizona PBS had a Kindergarten Readiness Summer Camp program that helps kids learn to read, share, use scissors and glue, follow directions and be ready for kindergarten. The curriculum uses the characters from the PBS KIDS animation show, "Super Why!"
On the PBS television show, Super Why and his friends are characters that help preschoolers learn to read through pronunciation, rhyming and spelling. Super Why's friends are characters from "Jack and the Beanstalk" or "Little Red Riding Hood" and tie back to literacy. The Arizona PBS curriculum uses these characters to create fun curriculum to engage children.
Arizona PBS educational outreach team works with local educators and volunteers on using Super Why! curriculum for kids and also how to engage parents to support their children's success in school.
The regional council formed a partnership with ASU, Arizona PBS, the Parker school district and two local libraries. The school district provided classroom space and Arizona PBS provided the training and a meal for families attending the weekly class and a book for each child. Also, the Arizona Western College Parker Campus Early Childhood program provided opportunities to train local educators.
The program has proven to be very successful. Families have made a great effort to attend each class, and it has encouraged parents to learn with their children.
One parent shared that she has seen so much progress in her child's ability to recognize letters and has noticed her daughter does a lot of imaginary play using the songs she learned from the program.