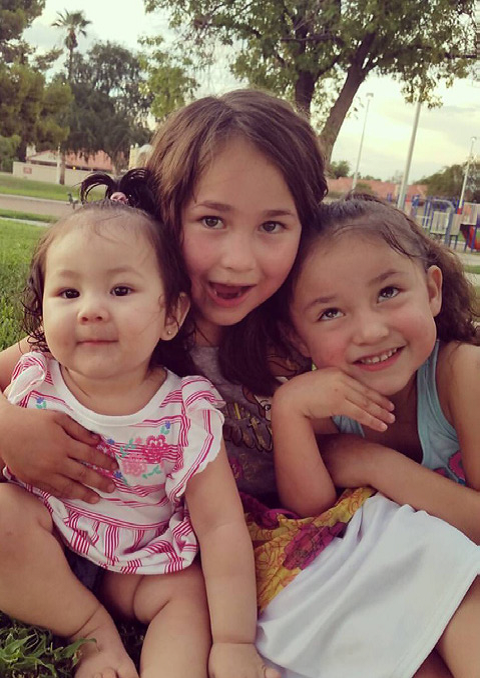 Sierra Conger lived in multiple foster and group homes during her childhood. She never experienced a sense of family, so when she found herself pregnant at age 20 with her daughter Pequena, she didn't know how she would be at parenting.
"I wanted to be the best mom to my child, so I thought taking the parenting class would be a great way to teach my child the things I wasn't taught," Conger said.
Conger enrolled in the WISH parent education program funded by the First Things First Salt River Pima-Maricopa Indian Community Region. The 10-week program covered topics such as child development, strategies for positive discipline, nutrition, literacy activities and stress management.
The class also helped Conger deal with her daughter Pequena's sometimes difficult behaviors.
"Whenever she's frustrated or in a mood or when she's not listening to me, I learned that she's in survival mode, and I wait for her to calm down," Conger said.
The program also helped make reading together a fun daily activity.
"They gave out books at every class, and I read to Pequena every night," Conger said. "I think that's helped us. I know how to talk to my daughter, so she can understand what I'm saying to her."
WISH family advocate Pamela Prasher helped the family find stable housing and connected Conger to financial support, child care and a plan for pursuing her own education.
Today, Pequena is in kindergarten and doing great. Her strongest subject is math.
"If I didn't have this program, I think I would be stuck doing the old parenting ways," Conger said. "I'd be trying to find places to live and hopping around. I'm really thankful for everything they've done and helped me with."