First Things First is the only public funding source dedicated exclusively to early childhood, the beginning of Arizona's education continuum. FTF strategically invests early childhood funds in programs that prepare children for success in kindergarten and beyond.
Investing in School Readiness for Arizona's Children
As a key partner in Arizona's early childhood system, First Things First invests in proven programs and innovative strategies that strengthen families in their role as their child's first teacher; improve the quality of early learning environments like preschool and child care, and expand access to those programs; and, promote prevention and early identification of health problems that could impact learning later on. Emphasis is placed on getting resources directly to children and families through a network of community providers.
By getting more Arizona kids ready for school, First Things First helps put children on a path to academic success that benefits them, our communities and our state.
---
FY2021 Program Expenditures
---
PROGRAMS AND SERVICES
QUALITY CHILD CARE AND PRESCHOOL—$69,311,955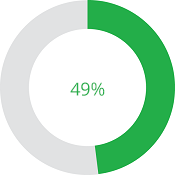 Children exposed to high quality early learning do better in school and are more likely to graduate. FTF funds research-based quality improvements that help children thrive, including learning environments rich in language and literacy, coaching for early learning professionals to better engage young learners, and developmentally appropriate learning materials. Scholarships also are funded to help more babies, toddlers and preschoolers access quality early learning.
STRENGTHENING FAMILIES

—$31,327,229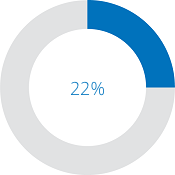 Families are a child's first and best teachers. FTF programs give parents choices when it comes to supporting their child's health and learning. Services are voluntary and provided at levels that meet the family's needs, from community-based parenting education to in-home coaching to address tough situations like parenting a child with special needs or dealing with multiple births.
PREVENTIVE HEALTH

—$15,626,604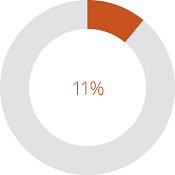 Undetected or untreated health issues can impact learning later on. Left unaddressed, developmental delays and chronic medical conditions can become serious learning problems that require more costly remediation. FTF funds preventive screenings, parent education and referrals to existing services to ensure that kids arrive at kindergarten healthy and ready to succeed.
WORKFORCE DEVELOPMENT AND TRAINING

—$5,223,820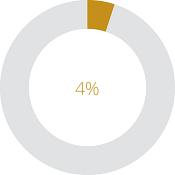 A child's relationships with early caregivers impact whether her brain will develop in ways that promote learning. Children 5 and younger learn differently than school-age students. The quality of early learning depends on the education and skills of the teacher. FTF funds scholarships and training to expand the skills of professionals working with infants, toddlers and preschoolers.
FAMILY AND COMMUNITY ENGAGEMENT

—$2,706,202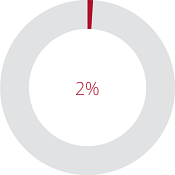 We all have a shared responsibility to help children arrive at school prepared to succeed. FTF works with families, caregivers and community leaders to build awareness of the importance of early childhood and steps they can take to support the education and health of young children in their neighborhoods.
RESEARCH AND EVALUATION

—$4,114,712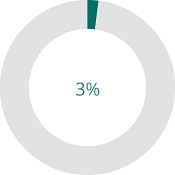 Measuring effectiveness and promoting continuous quality improvement rely on robust, accurate data. Data collected by FTF are used to inform decision-making, monitor grantee performance, enhance program effectiveness and measure improved outcomes resulting from the collective investments of Arizona's early childhood system.
SYSTEM COORDINATION

—$989,821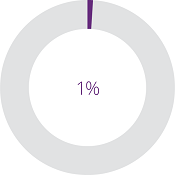 Collaboration among system partners maximizes resources and effectiveness. FTF works with early childhood system partners – like the child welfare system and juvenile courts – to maximize funding, reduce duplication, and ultimately improve outcomes for young children.
OTHER programmatic expenditures (GRANTS, GIFTS & DONATIONS)

—$1,922,764
ADMINISTRATION AND GENERAL SUPPORT

—$9,976,224

TOTAL: $141,199,332
---
FY21 Investments Across Arizona
First Things First is currently funded by a voter-enacted tax on tobacco products. The amount of money allocated to each FTF regional partnership council is based on the number of children birth through age 5 in their community, with extra consideration given for children living in poverty. Each regional partnership council, comprised of dedicated local volunteers, studies the unique needs of its community and decides how funds will be used to best support its young children and families.