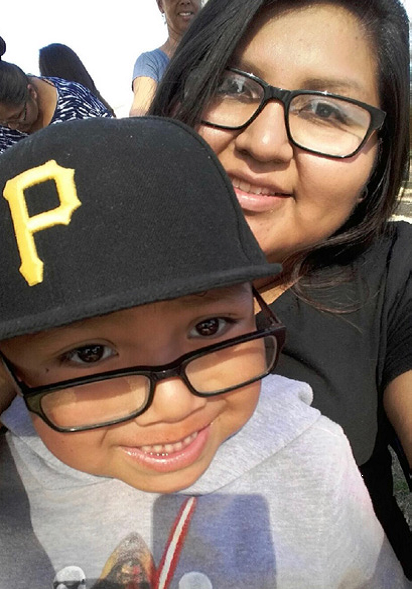 When high school teen Amy Rhodes found out she was pregnant, she worried about her baby's future.
She soon connected to Baby Smarts, a program funded by the First Things First Gila River Indian Community Region, to help teenage parents with child developmental information and parent coaching.
After meeting her case manager and enrolling in the program, the Sacaton teen felt hopeful.
"There were eight or nine of us in the program, and we were all dealing with being judged for what we had done," Rhodes said. "We were all scared teens and brand new parents. We became support for each other."
Through home visits and parenting support groups, Baby Smarts provides parenting education, screenings and support to parents and families to promote the healthy development of their children from pregnancy to age 5.

Baby Smarts helped Rhodes to connect with resources to better care for her baby and continue her education. After giving birth to her son, Randon, she was able to graduate high school with a 3.9-grade point average, work three internships and go to college.
"The program was there to let me know it was okay to be scared," Rhodes said. "The support I was getting was reassuring me that they were not going to give up on us. Even after high school, they kept in contact with me, always checking to make sure we were ok."
Baby Smarts program manager Heidi Bruder helped Rhodes find child care for her son Randon, while she went to school.
During the home visits, Bruder would bring age-appropriate books for Rhodes to read with Randon and show the new mom activities to strengthen his motor skills, like picking up blocks.
Today, 7-year-old Randon is in his school's gifted program and reading chapter books.
"He's really good at math," Rhodes said, as she chuckled. "I mean like, really good. And he's into robotics. The robots he makes are amazing."