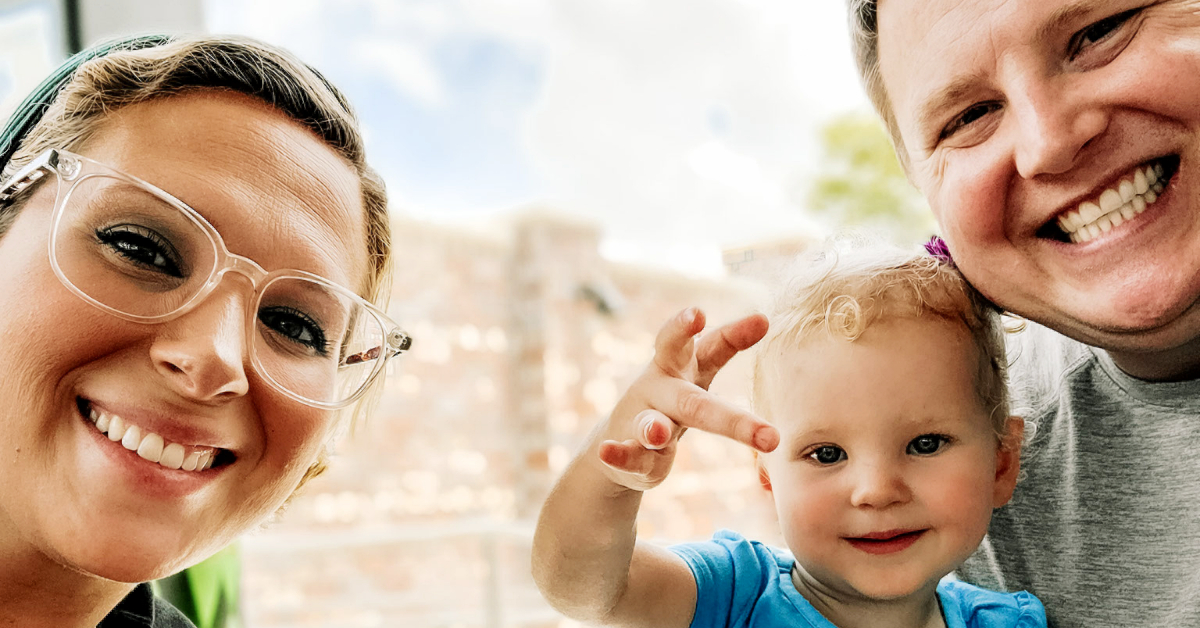 Claire Holt was a first-time mom and anxious about having a baby. 
"I kept thinking something was going to go wrong or something bad was going to happen. I had many negative thoughts," Holt said.  
Holt's supervisor at work knew she had gone through an unsuccessful pregnancy in the past and suggested a home visitation program called Nurse-Family Partnership. 
Holt called the program and began services. "We talked about interventions that could happen during birth. I felt more prepared," Holt said. 
The First Things First Phoenix North Regional Partnership Council funds the Nurse-Family Partnership program, which provides regular visits by trained nurses starting early in pregnancy and continuing through the child's second birthday. The program is designed to support first-time moms on the path of a healthy pregnancy, a strong network of support and positive parenting practices.
When it came time for the delivery of her baby daughter, Maddie, Holt described her delivery experience as "traumatic" because of complications, but being able to talk to nurses from Nurse-Family Partnership after the difficult birth was instrumental for her.
 "Nurse Partnership was a Godsend for me; I needed the extra support,"  Holt said. 
 In addition to giving birth, Holt and her husband were in the process of moving to Phoenix from Tucson. 
"I stayed with my in-laws in Paradise Valley for four months while looking for a family home," she said. 
Holt was happy to find out she could continue the program at her temporary home in Paradise Valley.  She reached out to her nurse in the program for support when breastfeeding became a challenge. 
The program's nurses provided articles that helped her work through difficulties with breastfeeding and other issues like, thrush, tongue tie, reflux and milk protein allergy. 
While in the program, Holt's nurse also directed her to resources and additional programs funded by First Things First to support Holt's self-care needs as a parent. 
"There are resources everywhere," said Claire Holt. "I used the Birth to Five Helpline at various times, when Maddie had croupe and sleep regression. The line was very helpful."
Now Maddie is 2 years old and currently attending a 4-star rated First Things First Quality First preschool program that is close to home. 
"I was ecstatic to find a Quality First school," Holt said. "I appreciate the curriculum. It's focused on positive discipline techniques, sensory play and interactive STEM activities. One day, I had the opportunity to observe Maddie cutting spaghetti for a sensory activity."   
Holt shared she has referred a friend to the Nurse-Family Partnership program and suggests every parent with their first child, take the opportunity to enroll in the program because of its convenience and pre- and post-partum support.