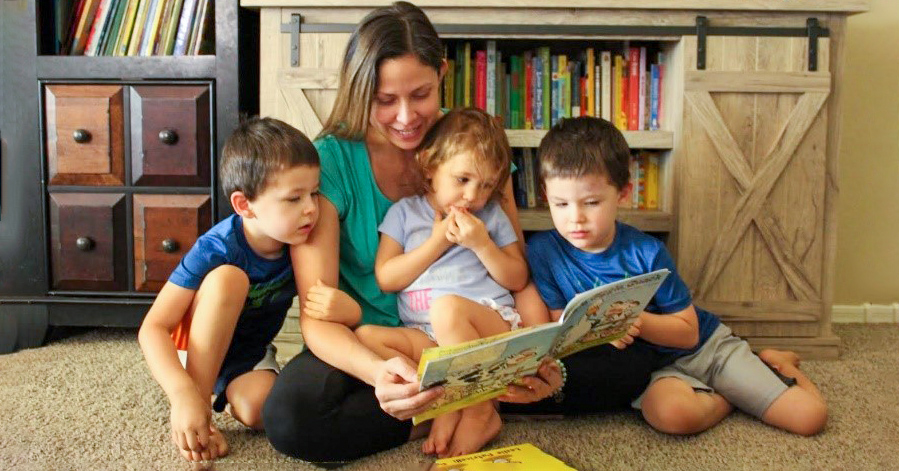 After the unexpected and exciting news that she was pregnant with twins, Bonnie Lopez knew she needed support. On a tip from the local women's center, Lopez found a program that would help her be her babies' best and first teacher.
"I knew I needed to listen to my mommy instinct," Lopez said. "It was important that I put my children's health and nutrition first, but I didn't know how."
The First Things First Southwest Maricopa Regional Partnership Council funds the Arizona Children's Association's home visitation program, which provides parents with regular in-home visits from a trained professional, who provides parenting information, models ways to support healthy development and shares connections to other community resources.
After the boys, Aaron and Ethan, were born, a parent educator would visit Lopez once a month. Together, they worked on social interaction activities, how learning through play was vital in child development and the importance of becoming a strong reader.
"My entire library is filled with First Things First books," Lopez said with a laugh.
The educator soon referred Lopez to the nearest Family Resource Center to have the boys' eyes and ears checked after Lopez raised concerns.
"I especially love all the community resources," Lopez said. "There were so many free services. Every time I used one, I walked away with a new, positive way to parent my kids, and I can see they are happier for it!"
Now 4 years old, Aaron and Ethan are not shy about playing with other children and reading to their younger sister, Caroline. They are very enthusiastic about learning, love books and Lopez knows they are ready for kindergarten.
"When I see how happy they are, it pumps up my self-esteem as a parent," Lopez said. "The support I received took something that I could have been afraid of and made it into something I truly enjoy.