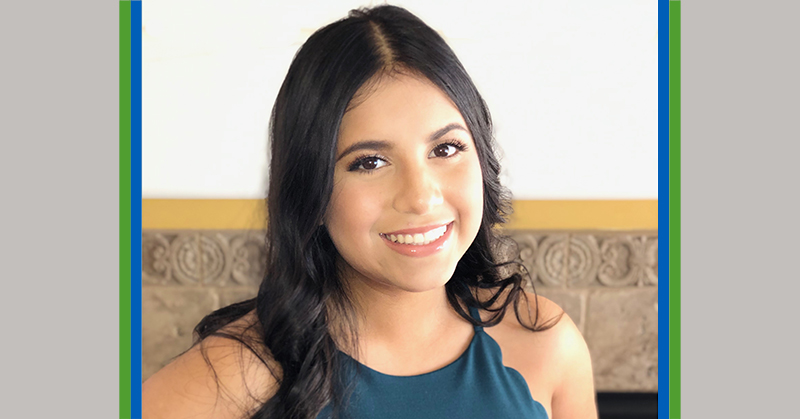 Isabella Valencia has been selected as the 2020 First Things First Pima South Champion for Young Children.
The award is given to local champions who actively volunteer their time to raise public awareness of the importance of early childhood development and health. Champions spend a significant amount of time volunteering with FTF and building public awareness about the importance of early childhood issues.
Valencia has attended and volunteered at community events specifically serving families in the FTF Pima South Region. Through Valencia's social media presence, she is one of the strongest advocates for Arizona's youngest. She continually shares early childhood information and stories on her social networks. She promote information from the FTF digital Parent Kit, which provides parents with resources to help them support the healthy development of their babies through the challenging first months into toddlerhood.
We recently caught up with Valencia, who is Miss Teen Tucson, Outstanding Teen 2020.
Question: Why do you feel early childhood development and health is important?
Answer: I  believe early childhood education is so important because the first five years is proven to be the most critical for brain development, so it is imperative we start teaching early! I love seeing young minds thrive, and seeing families grow. Parents are a child's first teacher so we have to give them the tools to do their job. First Things First deserves so much more awareness as it is important to support our youngest Arizonans, and their path to success. 
Question: How do you suggest other people in your community get involved?
Answer: I suggest people in my local community get involved by educating themselves on what early childhood education actually is. It is resources, dental education, tools for parents, quality child care, quality workers to be there for families to help them be the strongest them can be. Call your local First Things First office and ask if they need and donations or need support in any way.