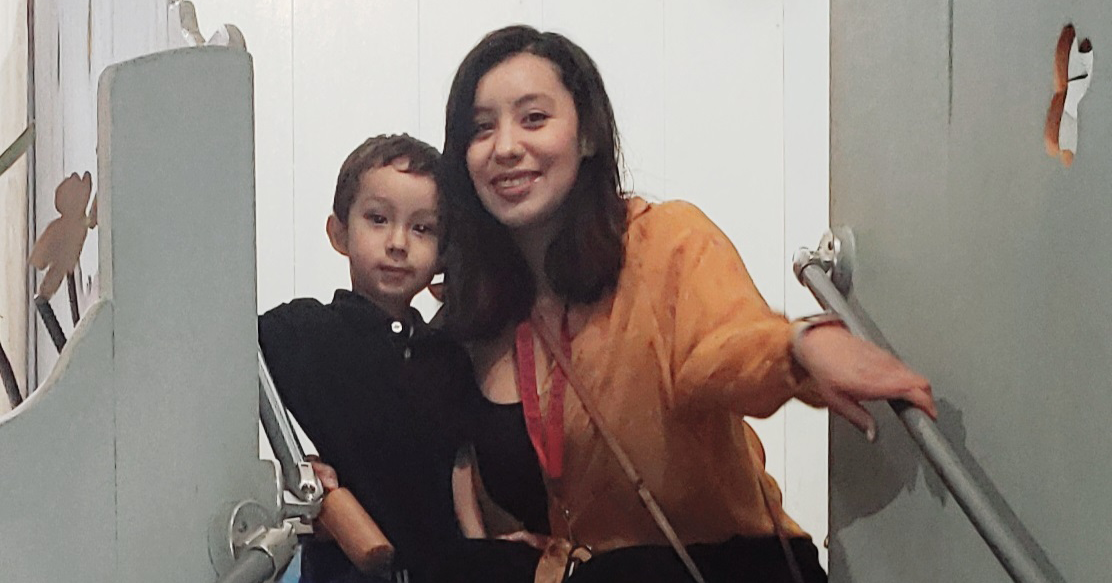 Yadel Arvizu knew children started learning at birth and began taking her son Angel to the library when he was about 4 months old. While attending storytime at the library, Arvizu met other parents, one of whom recommended she and Angel enroll in Parents as Teachers, a home visitation program through Tucson's Casa de los Ninos.
The home visitation program, which is funded by the First Things First Pima South Region, provides at-home visits for families of young children. The primary caregiver, who is typically a parent, but could also be a grandparent or another adult identified as a primary caregiver, receives regular in-home visits from a trained professional who provides parenting information, models ways to support healthy development and shares connections to other community resources.

Arvizu was matched with parent educator, Veronica, and the first-time mother was soon learning how important it was for her son to have quality early learning interactions with caring adults.
"I suddenly realized that I could be doing dishes by myself while trying to keep my son busy, or I could have him help me with the dishes, giving us the chance to spend time together," Arvizu said. "Now he's learning something, and I'm paying attention to him."
She also learned how to redirect Angel when he exhibits challenging behaviors.
"For example, the other day Angel dumped all these colored chips on the ground so I got three empty cups out and asked him to put the red chips in one, the blue chips in another cup and the yellow chips in the last cup," Arvizu said. "Before long the mess was cleaned up and he had thought we were playing a game the whole time."
Arvizu also gained new insight in how to support her son's social development.
"I was worried about how Angel wasn't interacting with other children his age," she said. "I talked to Veronica about how he didn't play with or want to play with other children. Veronica suggested that I try demonstrating to him how to make friends."
She found an opportunity at a recent parenting class where Arvizu introduced herself to two children playing together.
"Angel watched me as I told the children my name, asked them what their names were, and asked what they were playing and if I could join them," Arvizu said. "The next thing I knew he had joined us and started to play with them on his own. I felt so much relief seeing him able to do that."
She feels confident that Angel will have the social and academic skills to be ready for kindergarten.
"Veronica has supported me and Angel through some important life transitions," Arvizu said. "I feel he'll be ready for what's next for him.