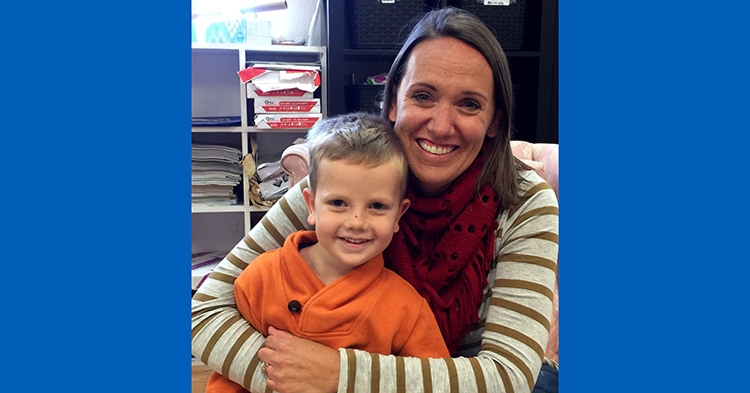 The first few days of preschool were rough for Logan Reller.
There were tears, said his mom, Christy Reller. Logan had transitioned to the preschool room, after having had the luxury of his mom being one of his first preschool teachers in the toddler room at Christ Lutheran Creation School in Vail.
It took him a few days to adjust, but his new teacher, Jennifer Hook, continued to work with him to bring him out of his shell.
"This is where he learned how to develop relationships with other adults," Reller said.
Creation School participates in the First Things First signature program, Quality First. The program works with child care centers and preschools across Arizona to improve early learning.
The different rooms in the school are filled books, quiet areas for reading, hands-on stations for learning and dress up. Outside the classroom there are goats, where the children learn how to work with the animals and a budding garden.
Hook, who is also the preschool's director, and her team of teachers work with children to develop academic and social-emotional skills.
For a student like Logan, it's the social-emotional skills that he learned in preschool that have had the most impact on his life, Reller said.
The early years are when they learn to regulate themselves, Reller said. Those type of life skills serve the children as they grow older and more responsible.
Today, Logan is almost 5 and in kindergarten. He has a best friend and can interact with different groups of friends. "You don't usually start to see those type of interpersonal skills until around first grade," Reller said.
Logan is also problem solving on his own.
At home, he comes up with his own solution if he has a problem with his brother," Reller said. For example, if they both want to play with their pet bunny, Logan will suggest that his brother gets to hold the bunny for five minutes, then it's his turn.
"He understands what behavior is expected of him," Reller said.