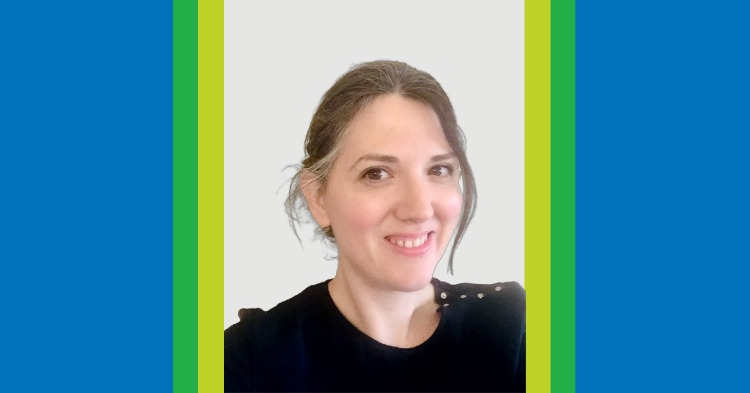 Lila Garza has been selected as the 2021 First Things First Southwest Maricopa Champion for Young Children.
The award is given to local champions who actively volunteer their time to raise public awareness of the importance of early childhood development and health. Champions spend a significant amount of time volunteering with FTF and building public awareness about the importance of early childhood issues.
Garza, a library coordinator for the Tolleson Public Library, partnered with First Things First (FTF) to host an early literacy workshop for parents and children birth to age 5. This relationship strengthens the library's connection with the community and provides valuable information and resources to the community, but also to the library staff. Now, library staff pass along early childhood information and FTF resources to families of young children who visit the library.
Garza also provides early childhood literacy information to the library's social media account.  Garza focused on the Talk, Read, Sing and Play messaging used by FTF. Using that early literacy message, she provides early childhood information in a kit that families can pick up and take home and use.
She also distributes FTF Family Guides at her parenting programs that provide information on free services available to families with young children.
We recently caught up with Garza.
Question: Why do you feel early childhood development and health is important?
Answer: Early childhood development and health is the foundation that a person's life is built on. It is beneficial to both the individual child and the larger society when that foundation is as strong as possible. Since 90% of a person's brain develops in the first five years of their life, the early childhood experience is more important than any other period in a person's life. When we create opportunities and systems that support the healthy body and brain development of young children, we are simultaneously creating the healthy development of communities and societies. As Frederick Douglass said, "It is easier to build strong children than to repair broken men."
Question: How do you suggest other people in your community get involved?
Answer: The good news is that everyone can help young children learn and grow! We can use any influence we may have to advocate for young children, we can model healthy choices and lifelong learning, we can amplify voices that support and encourage healthy development, and we can treat caregivers and early childhood educators with respect.  Perhaps the easiest thing we can all do is encourage play! As Mister Rogers said, "Play is the work of childhood." Quality play experiences are crucial to healthy early childhood development, and we can all be involved in supporting that work. Local businesses can put out books, crayons, or enriching toys where families may be waiting for a service. Neighborhoods can work together to create safe environments for kids to play outside. Even something as simple as playing peek-a-boo with a child in the grocery store can help them develop focus and sustained concentration. We can all create conditions in which young children are safe, seen, and supported.