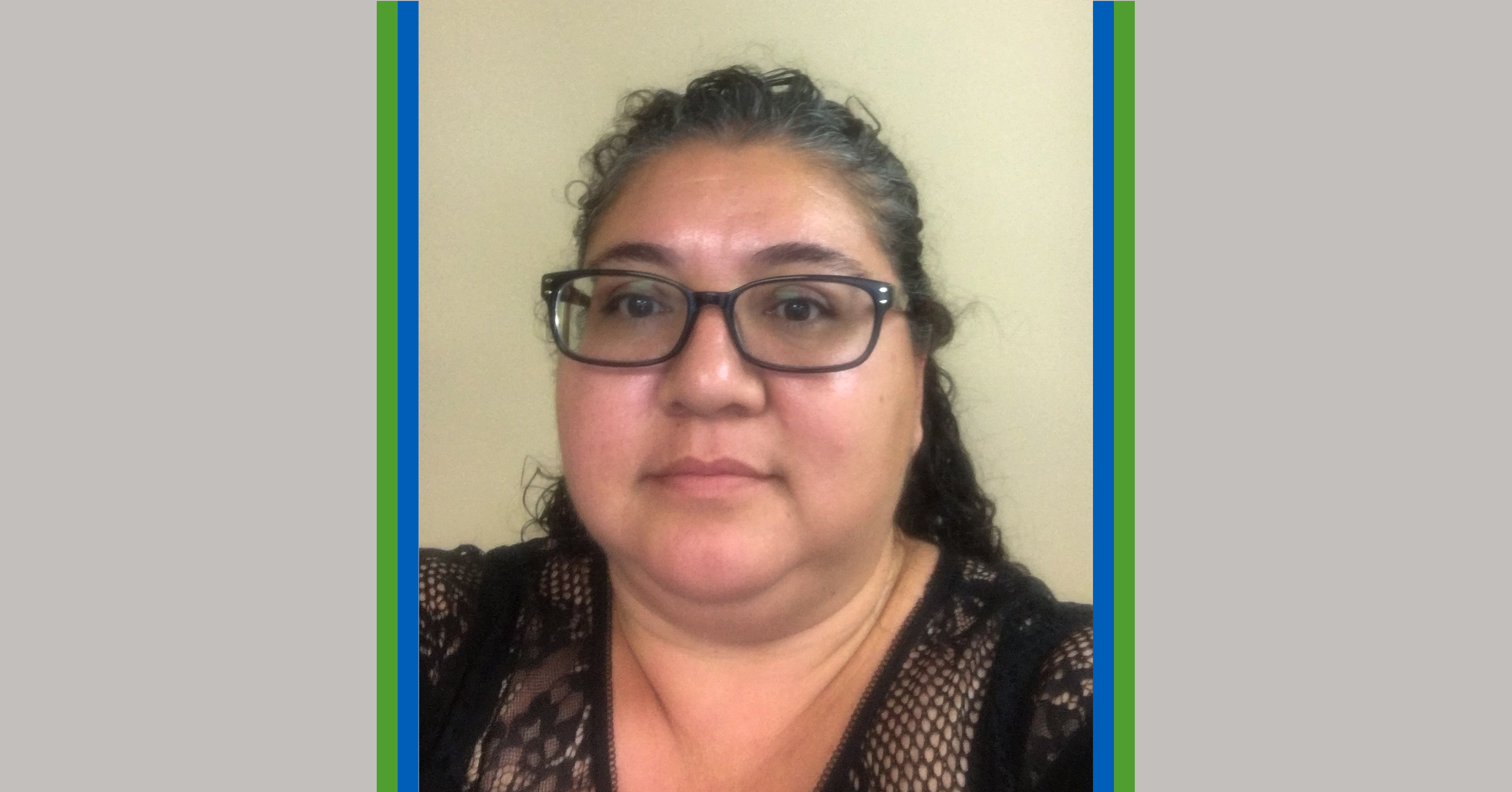 Maria Villalobos has been selected as the 2020 First Things First Southeast Maricopa Champion for Young Children.
The award is given to local champions who actively volunteer their time to raise public awareness of the importance of early childhood development and health. Champions spend a significant amount of time volunteering with FTF and building public awareness about the importance of early childhood issues.
Villalobos organized and planned a community resource fair at A Place To Call Home to provide free educational information and resources to families. Leveraging her connections, Villalobos brought together community partners that wanted to have a fun, healthy day focused on family.
Villalobos also frequently represents FTF and shares early childhood materials at other community events/meetings. She continuously collaborates with FTF grantees and other community partners to help bring resources and early childhood information to families of young children to help build nurturing and stable environments for children and prepare them for kindergarten.
Villalobos also coordinated a First Things First welcome bag filled with resources (family guide, parent information, toothbrush kit and dental tip card, book, memo board, Birth to Five Helpline magnet) to pair with A Place To Call Home placement bag for families receiving a child in their home between birth to age 5. Since many children placed in homes have challenges in the lives, these FTF resources help ensure children in care receive the help needed.
We recently caught up with Villalobos, who is a recruitment coordinator for A Place to Call Home, a licensing agency in Mesa that is contracted with the State of Arizona and various Native American communities to provide foster and adoptive homes for children in foster care, developmental homes for children and adults with developmental disabilities and respite services for children and adults.
Question: Why do you feel early childhood development and health is important?
Answer:  As a foster and now adoptive parent, I have experienced first hand how early intervention in children can make a difference in their development. Many of the children that entered into my care not only endured trauma that children should not be exposed to, but they also had not received the interactions needed to meet the various developmental milestones. My adopted son arrived at my home at just a little over 18 months. He was mobile, yet when getting off a chair or couch would fall as he hadn't realized that his feet can land firm and stabilize him. He also had difficulty with his fine motor skills and limited speech. With interventions that included both physical and speech therapy, he has flourished. He's now an energetic, talkative and bright 5-year-old. The change in him could not have been possible had I not known about the importance of early childhood development and healing. The knowledge that I gained through my partnership with First Things First and all the educational materials available has helped me.
Question: How do you suggest other people in your community get involved?
Answer:  When out in the community, I encourage other organizations and parents to visit the First Things First website for resources. We have incorporated First Things First materials into our placement packets to help in educating both the community and families. Partnerships are a big advantage for organizations when serving families with limited resources. Through these partners, I have also been able to share the First Things First information while encouraging organizations to become champions for change. Showing others how easy it is to learn about child development and that taking small steps to educate families can make a big difference in the lives of children makes them more willing to share what they know.