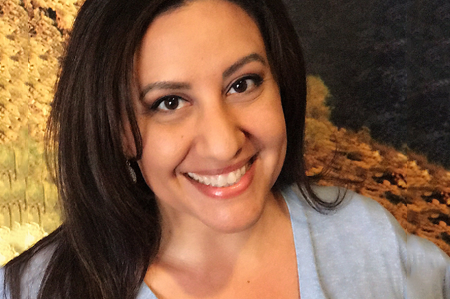 Elena Armbrust has been selected as the 2018 Southwest Maricopa First Things First Champion for Young Children.
The award is given to local champions who actively volunteer their time to raise public awareness of the importance of early childhood development and health. Champions spend a significant amount of time volunteering with FTF and building public awareness about the importance of early childhood issues.
Armbrust engaged in awareness-raising efforts such as:
Hosting a story time once a week for parents of children birth to age 5 in Buckeye.
Writing letters to companies like Colgate asking them to provide dental kits for young children.
Building a relationship with a local elementary school in rural Buckeye to provide early childhood information to parents and caregivers.
Facilitating a parent/child interactive class once a week in a rural fire station in Rainbow Valley, AZ.
We recently caught up with Armbrust, who is a Community Representative at DMB Associates.
Question: Why do you feel early childhood development and health is so important?
Answer: I don't just feel that early childhood development and health are important, it's been scientifically proven over and over again!  The first years of life are so incredibly fascinating with all the connections young minds are making, it's hard not to be intrigued by the potential growth.
Bill Gates said it well, "The first five years have so much to do with how the next 80 turn out."  A strong beginning sets our children up for a brighter, happier, more successful future; and that benefits us all!
Question: How do you suggest other people in your community get involved?
Answer: My biggest suggestion would be to just ask!  Put the "it takes a village" mentality into play for your local community.  Ask the new mom you see with her kiddos at the store, ask the grandparent out on a play date, ask at your place of business, worship, or play.  There may be an opportunity near you that is a perfect fit!  Check out local social media pages and early childhood development websites, such as FirstThingsFirst.org, of course!  WE are raising the next generation, laying the foundation for future growth, supporting families.  The more people our young children have in their "village," the stronger we all become. You are that strength.