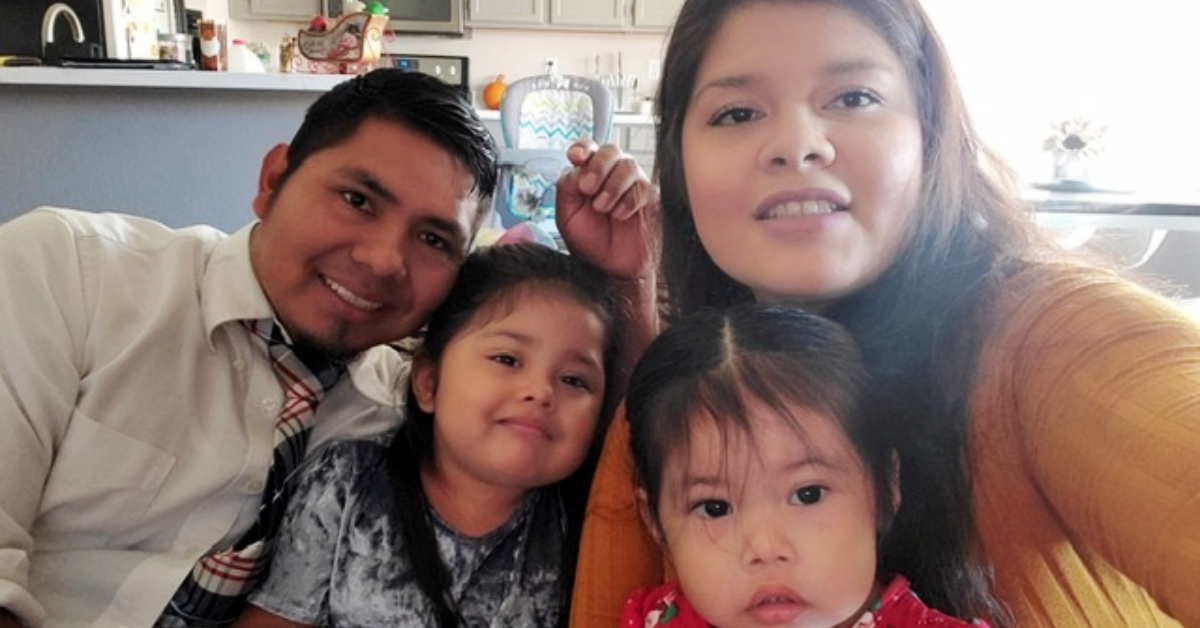 Ana Hernandez enjoyed reading to her daughters Emma, 3 and Eva, 1, but felt it could be a more impactful experience. She and her husband, Pedro, wanted to gain more tools to help their children develop a foundational love of reading to prepare them for kindergarten and beyond. 
"I always wanted to be involved with my kids and their learning, that's something I didn't have growing up," said Hernandez, who lives in Chandler. "We're not perfect parents, but we can always try to be better. I know how important the early years are and wanted to help prepare them for success."
A friend recommended the early literacy programs at Chandler CARE Family Resource Center. The First Things First East Maricopa Regional Partnership Council funds the center to provide a community hub of services and programs such as parenting programs, early literacy, health and wellness programming and other fun activities for children birth to age 5 and their families. In addition, the free parent education programs are focused on positive and active parenting, early literacy and emerging language.
Hernandez initially registered herself and Emma for two early literacy programs, Raising a Reader and Learning Together. Throughout the Raising a Reader program, 3-year-old Emma blossomed. She looked forward to seeing other children and listening to Chandler CARE Center parent program coordinator, Consuelo Roa, who made the stories come alive. 
Roa taught parents important techniques like reading with patience, how to better engage their child by asking questions and continuing the conversation about the story. Hernandez witnessed Emma developing a greater vocabulary, getting more comfortable with expressing her feelings, expanding her thinking skills and developing a true love of learning. 
"I am so thankful for the programs we participated in at Chandler CARE Center," Hernandez said. "Emma loved her take-home materials, which she called her 'homework' from the Learning Together program. She enjoyed the activities and learned through the interaction such as going to the grocery store and making recipes together. The program really sparked Emma's imagination and was a launching point for preparing her for things to come later and in kindergarten." 
Emma, now age 4, is enrolled in a pre-kindergarten class, thriving and enjoying participating in a new classroom setting. Hernandez attributes her daughter's success to laying an early literacy foundation, as well as understanding her important role as her child's first teacher. 
Younger sister, Eva, now age 2, is ready to start up the Raising a Reader program to follow in big sister's footsteps. 
"I would definitely recommend these programs to every parent looking for early learning opportunities for their child," she said. "The programs have made me feel more confident, and I feel like we are doing a good job and supporting our girls in the best way."