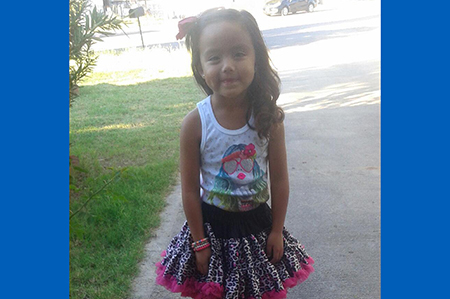 It was a random visit to a neighborhood park where Jessica Fierro first learned about the Nogales Family Resource Center.
A conversation with another parent told her about the place where she could attend parenting classes and do learning activities with her 2-year-old daughter, Isabella, all for free.
"We registered the next day," Fierro said.
The Center, which is one of three in Santa Cruz County and funded by First Things First, provides classes for families and caregivers to support their role as a child's first teacher. Santa Cruz County Superintendent of Schools Alfredo Velasquez recommends all families with young children to engage in classes to help their kids be successful once they start school.
At the center, Fierro learned how to allow her daughter to use her imagination to guide her. For example, if her daughter wanted to paint a green cloud, normally Fierro would correct her and tell her that clouds should be white.
"The instructor told us to let the child choose. This is how they learn to be independent," Fierro said. "I was encouraged to motivate and allow my daughter to complete activities on her own, even if it frustrated me to hear her say, 'I can't do it mom, you do it.'"
Eventually, the mother saw independence emerge from Isabella.
Mother and daughter gradually worked their way through the various classes at the center, including a kindergarten readiness class, where the focus was more academic. The preparation paid off on the first day of kindergarten, when Isabella did not cry.
"I remember having nightmares about this since she was 4," Fierro said. Instead, she saw her daughter getting along swimmingly with the other children.
"In kindergarten, she had to learn to write her name, but she already knew her letters, so she entered with the basics," Fierro said. "She was ready."
Today, Isabella's on the principal's honor roll and has begun to read short words. Now that Fierro and her husband have a second child, the mother continues to attend classes.
"The center gives us positive solutions to problems that I'm able to apply at home," she said.