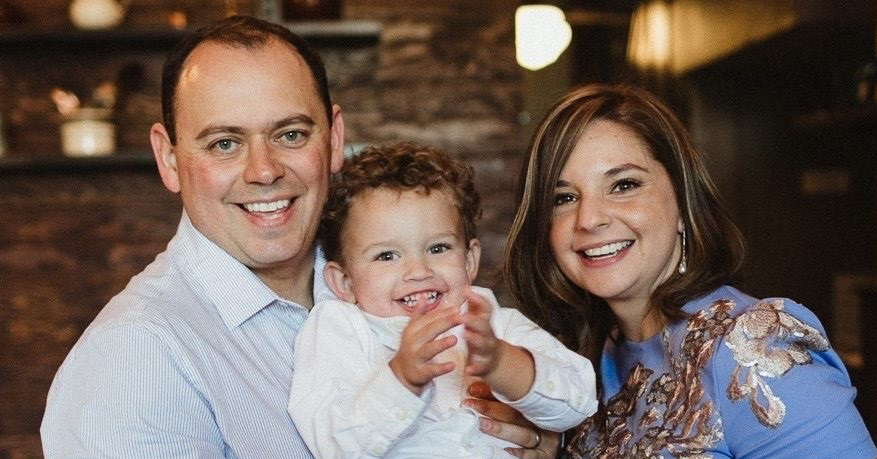 At age 2, Santiago seemed anxious around adults. Whenever his mom, Kristina Luna, would interact with strangers, Santiago would cry and yell.
"Our son was a little developmentally delayed," said Luna. "His speech was really delayed, so we got him into speech therapy. I was also looking for additional support to help him develop social skills that he would need for kindergarten."
As Santiago is Luna's first child with her husband Hugo, she wasn't sure where to look for help.
Luna was invited to a Learning Fair at the local middle school. She was searching for a preschool that could help him feel more comfortable around adults and new situations, but after interviewing five private preschools, none of them had the capacity to address Santiago's needs.
"The fifth preschool I talked to was near the table for the Rio Rico Family Resource Center," Luna said. "Bernadette approached me and said she overheard the conversation I was having and thought some of the classes at her center could help Santiago."
Bernadette Hernandez, a senior instructional specialist for the center, told her that the center provides free classes and other activities to help children from birth to age 5 prepare for kindergarten. The First Things First Santa Cruz Regional Partnership Council funds the center with local school district and the University of Arizona Cooperative in charge of operations.
Hernandez invited Luna and Santiago to go to their baby gym class to work on coordination and social skills. Soon Santiago was learning to interact with other children and adults and having fun. Luna also put him into an arts class, so he could learn how to hold a paint brush, crayons and pencils.
"He's more confident and friendly in everything he does," said Luna. "Now he has more language skills and plays with children better. It's not so hard for him to communicate. He's learned to feel comfortable in new places. That transitional skill in his brain was hard to develop but after working with Bernadette and the other teachers, he's better at it. Santiago is learning how to have a student-teacher relationship. He's receptive to being taught."
Now 3, Santiago's next big step is preschool. Hernandez is working with Luna and the preschool that works with the family resource center to create a plan to help Santiago succeed and get prepared for his first day of kindergarten.
"In a year, he's really made a lot of progress," said Luna. "Speech therapy and the family resource center have helped a lot with interacting with teachers and other children."