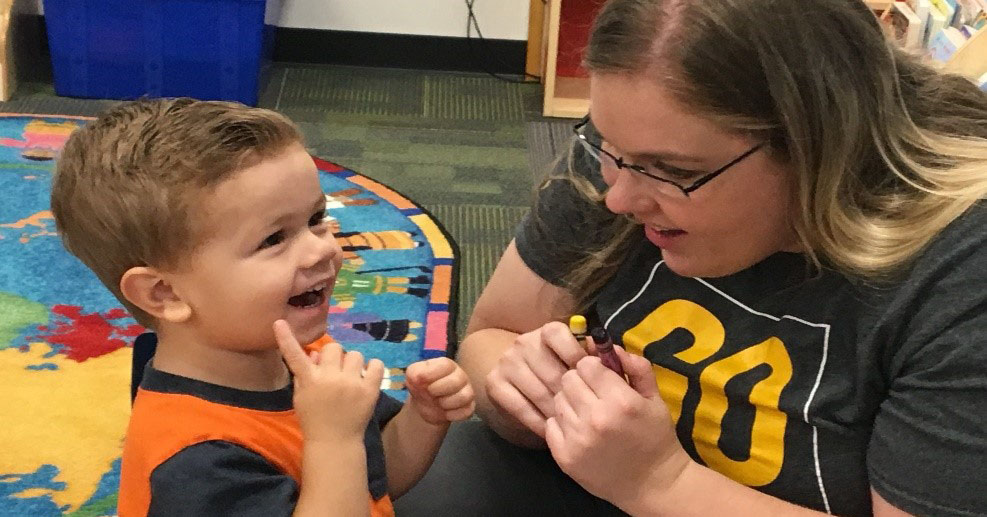 Tiffany Vaz was having second thoughts about caring at home for her two young boys, both under age 2.
She was frustrated after realizing that the boys, Johnnie and Charlie needed more than what she knew to give them. Taking the boys out in public was intimidating and caused anxiety.
"As a high school teacher, I know the first five years are the most important, because I know these are the years that shape who they are, but I still needed help," Vaz said.
One day, Vaz took her boys to play at a park next to the Pendergast Family Resource Center in west Phoenix and was approached by another mom who encouraged her to visit the center, which is funded by the First Things First Northwest Maricopa Region.
There she found parenting classes, parent-child activities and the opportunity for her boys to socialize. During one of the parenting classes, Vaz realized that she did not know how to manage her sons' behaviors.
As she learned more about child development, she began to understand how creating routines and structure in the home would help with their behaviors.
"I started planning their day and learned how to use positive redirection and how to make every moment a teachable moment," Vaz said. "The classes helped me learn that their behaviors are okay. Whatever it is, it's okay and it's manageable."
At home, Vaz implements what she learns at the center and shares it with her husband.
"It has made a difference in our family overall," she said. "I feel supported and better able to support my husband. They even offer daddy and me activities at a convenient time for my husband to spend time with the boys at the center.
"They say it takes a village. Well, we live in a day where it is hard to find a village – people you trust and who are willing to be there. I have found my village and it has changed our lives."
A year later, she and her sons, who are now 18 months old and 3 years old, continue to visit the center at least twice weekly.
"My concerns about them being able to socialize and communicate with others are no longer concerns," Vaz said. "I know that they'll be able to learn better and be successful once they get to kindergarten."