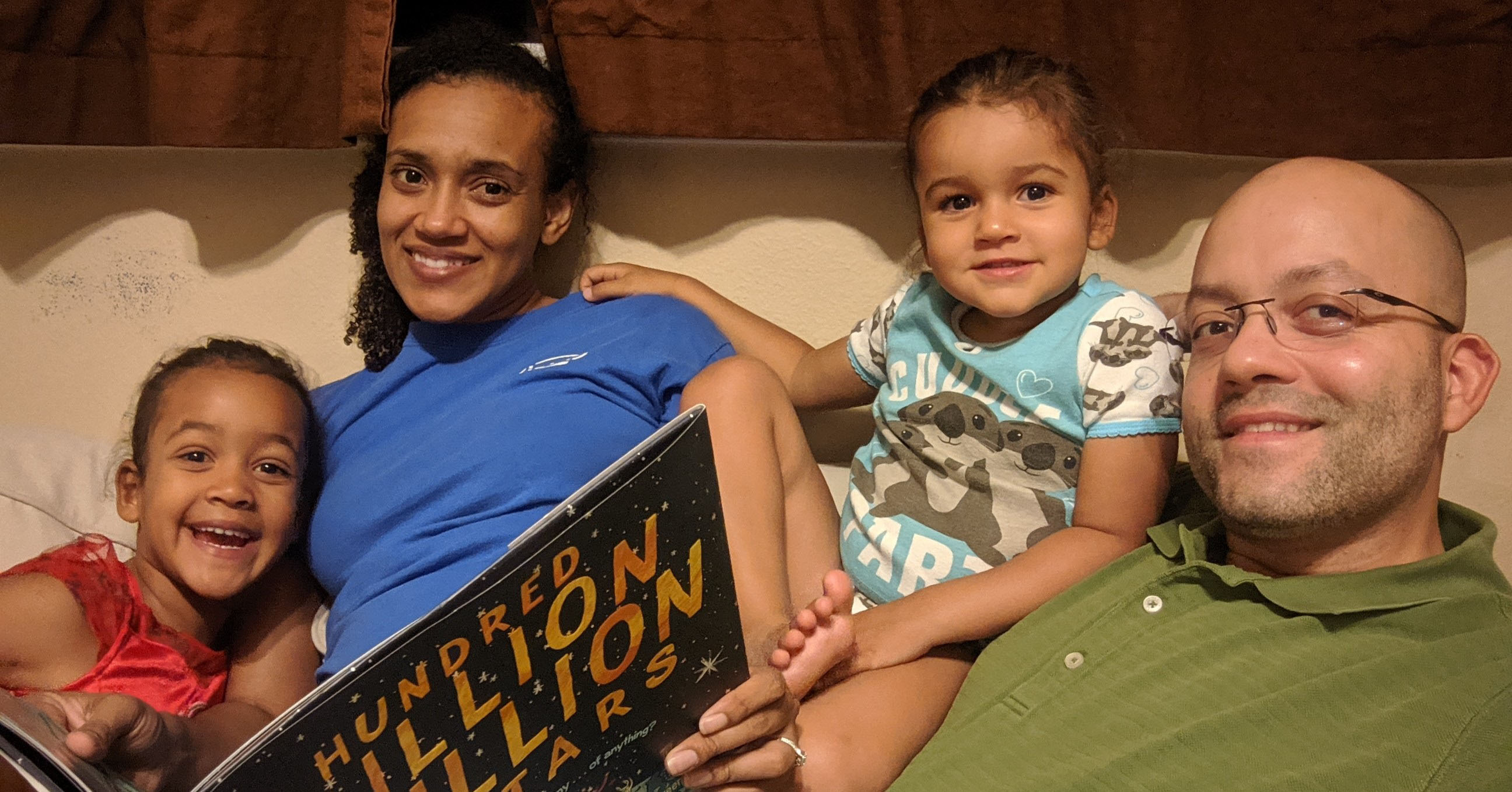 Chris Ortiz and his wife Katherine decided early on that it would be beneficial for their two daughters to have a stay-at-home parent, because they know the early years are important. Ortiz chose to take that important role as a stay-at-home dad, and sought to find opportunities to be the best parent he could be.
"Every parent struggles and it is not an easy job," Ortiz said. "There is no true handbook for parenting. My girls Sedona (age 5) and River (age 2) are each unique, with different strengths and temperaments. Because I understand that I have a responsibility to guide my daughters to be successful, kind people, I made it a mission to learn how to parent in effective ways."
When his daughters were demonstrating some behavioral challenges typical in young kids, such as refusing to get ready in the morning, Ortiz first searched the internet on parenting topics of how to handle the emotional outbursts, but soon found himself overwhelmed with information overload and confused with which methods to trust.
"It wasn't until attending classes at the Scottsdale Family Resource Center that I was able to learn why attachment and bonding are fundamental to the emotional health and wellbeing of a child into adulthood," Ortiz said.
First Things First East Maricopa Regional Partnership Council funds the Scottsdale Family Resource Center, which offers guidance and support for families with young children. The center provides access to resources, referrals to support services and access to educational programs to ensure healthy growth and development for Scottsdale's youngest learners and their families. Ortiz took part in various programs and workshops such as, Attachment and Bonding, Positive Discipline and Guidance and Books Can.
"The resources from these programs have been reliable and credible," Ortiz said. "The lessons reinforce the importance of emotional health with meaningful activities that my wife and I can use at home with our children."
For example, Ortiz and his wife established a routine system with rewards that have since helped their oldest daughter to feel loved, supported and foster independence.
Today, both girls display healthy interactions with their family and peers. River, 2, communicates well and can identify some colors, letters and shapes. Sedona, 5, tested above developmental level, which allowed her to enter kindergarten early. She is now a thriving first grader with a love for reading.
"These programs have made a difference for our family," Ortiz said. "I genuinely feel that I have become a more capable and confident parent. How we communicate at home and talk about our feelings is a direct result of these programs. Although hard to quantify and not always consistent, I feel our ability to deal with conflicts and emotional outbursts has improved immensely."