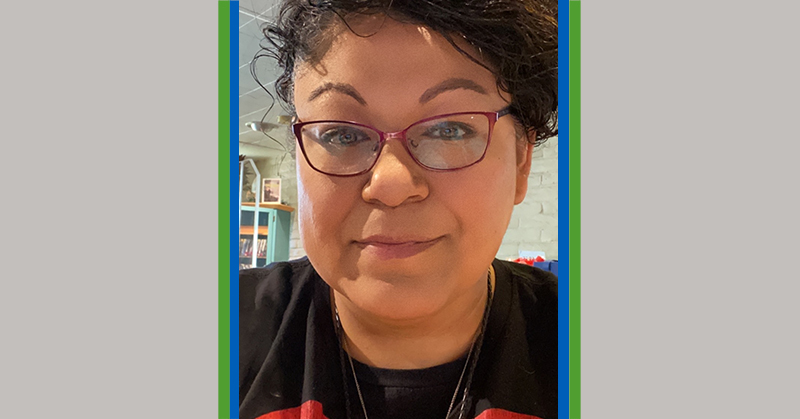 Daris Laffoon has been selected as the 2020 First Things First Colorado River Indian Tribes Champion for Young Children. 
 The award is given to local champions who actively volunteer their time to raise public awareness of the importance of early childhood development and health. Champions spend a significant amount of time volunteering with FTF and building public awareness about the importance of early childhood issues. 
 Laffoon works at the C.R.I.T. Library, where she promotes the importance of early childhood not only as it relates to reading skills, but a child's overall development. She said the first five years of a child's life are critical to healthy social and emotional health as they grow up. 
 She encourages parents and caregivers to read, talk, and play as much as possible throughout the day. Reading stories about their native culture or learning their native language at an early age can also help to instill an early connection to their community and a sense of personal identity.  
 While C.R.I.T. Library is currently closed to the public, staff are handing out summer reading packets with reading logs, activities, games, and crafts to keep kids reading at home.  Parents can call the library to schedule a time to pick up a packet. 
 In addition to her work raising awareness around the importance of early childhood, Laffoon was recognized as Champion for including the community in her efforts, such as recruiting guest readers like law enforcement and community leaders at storytimes and special events such as Read Across America Day.
We recently caught up with Laffoon.
Question: Why do you feel early childhood development and health is important?
Answer: From birth to age 5 is the most impressionable time in a child's life and an opportunity to teach coping skills, cognitive and motor skills, and to create a sense of independence and curiosity as they grow.
Question: How do you suggest other people in your community get involved? 
Answer: We have many programs in our community to help your child's literacy development, so we hope to see families taking advantage of them. When school is in session, LePera Elementary School, Wallace Elementary/ Wallace Jr. High, Blake Elementary School and Parker High School Alumni Hall host monthly literacy nights that include presentations, activities, and free resources, including more books to build a home library.