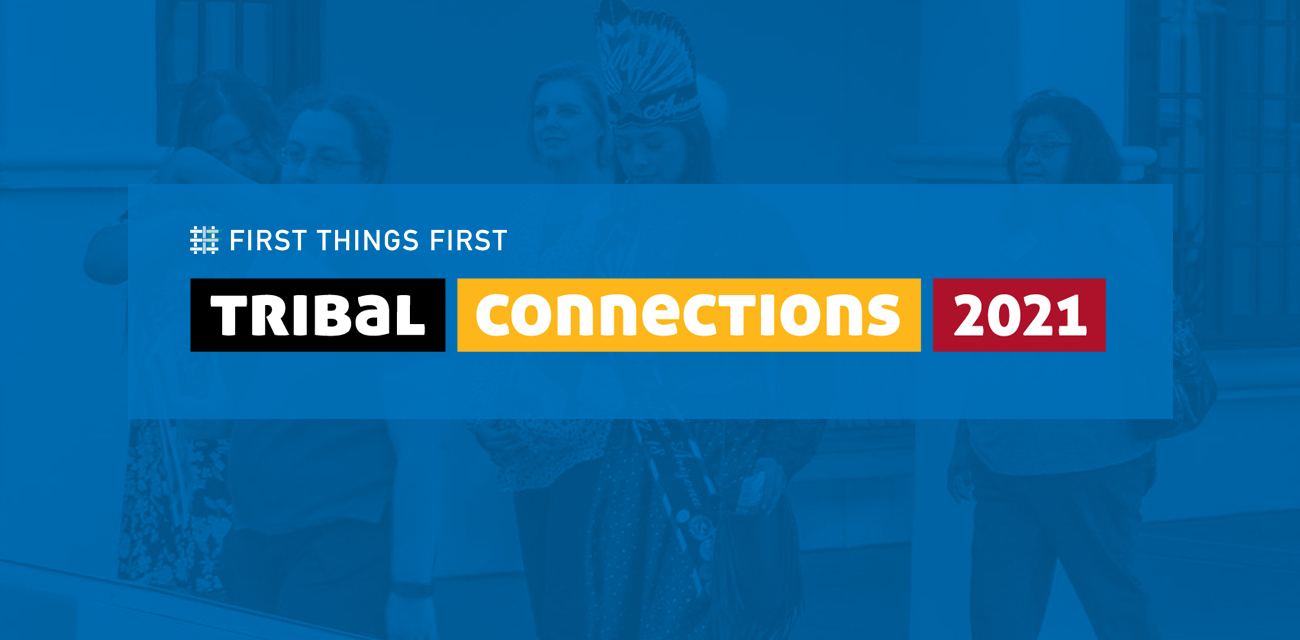 First Things First is showcasing the work of international early childhood experts at the third annual Tribal Connections 2021. The free, week-long event offers a one-hour, virtual session scheduled almost daily from August 23-31. 
This year's theme, World Journey: Lessons Learned from Partnering with Indigenous Communities Around the World, explores early childhood work being done in Australia, Bhutan, Canada, New Zealand and the United States. Each speaker will present findings, share stories and explain how they serve indigenous people in their home country.
"Work is being done to support young children and their families in indigenous communities all around the world," said FTF Senior Director of Tribal Affairs Candida Hunter, who is organizing the event. "From preserving languages to customizing supportive early childhood services. It is work that we can all learn from to better support our young children living in tribal communities." 
According to the United Nations, there are 370 million indigenous people living in 70 countries. A large percentage of this population experience poverty, systemic discrimination and exclusion from political and economic power.
One of the speakers, Rebecca LaRiviere, a member of the Metis Nation of Ontario and an early childhood educator, will provide a Metis perspective on the role advocacy plays for creating indigenous-based child care that provides equity of care for all children. During the COVID-19 pandemic, LaRiviere followed information that showed two vastly different child care experiences for children and families coming from First Nations and non-First Nations communities in Canada.
Other speakers, such as Tere Gilbert, a center manager for a Māori Health organization in New Zealand, will share the vision and success stories of language immersion in early learning services. 
Topics of discussion will also cover how indigenous communities can work with the government.
From South Asia, Karma Gayleg, an early childhood care and development specialist with the Ministry of Education in Bhutan, will share the challenges and successes of providing early childhood services to the nomadic communities of Merak and Sakteng.
Jennifer Rackliff, a citizen of the Cherokee Nation of Oklahoma and executive director of the National Indian Child Care Association, will explore how tribes can access and utilize U.S. government funds to create transformative change in tribal communities. 
All Tribal Connection speakers will be available to answer questions and interact with attendees through Whova, a virtual conference platform.
For more information about additional speakers and sessions and to register for this free event, visit Summit.FirstThingsFIrst.org/tribal-connections.