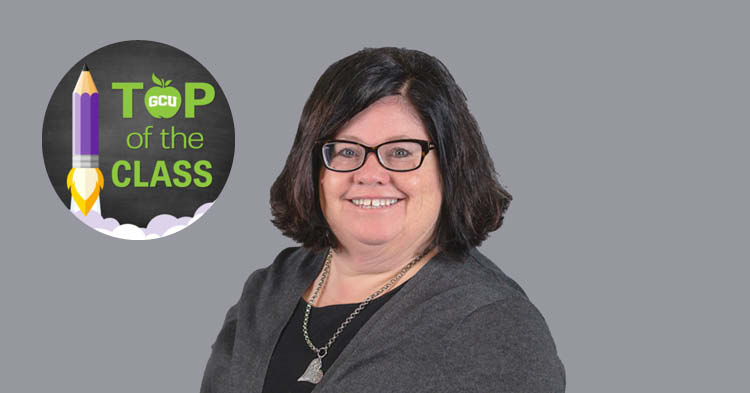 First Things First's Amy Corriveau was a recent guest on Grand Canyon University's podcast for current and future teachers, Top of the Class.
Corriveau, who is FTF's Chief Program Officer, spoke to podcast hosts, Emily Pottinger and Dr. Meredith Critchfield, about a variety of topics including what developmentally appropriate means, as well as tips for teachers and parents on how to establish a stable environment for young children, along with knowing when to ask for help. 
Pottinger and Critchfield, who are professors in the university's College of Education, host the monthly podcast, which is available on iTunes, and is designed to inspire current and future teachers.
Corriveau leads FTF's programming efforts, as well as collaborative efforts with other state agencies, industry groups, non-profit organizations and families to enhance learning opportunities for Arizona's babies, toddlers and preschoolers.
Over two episodes, the conversation included Corriveau offering advice to parents to "take a few minutes every day and just enjoy your child.
"What is it really like for a family? There are so many stressors," she said. "Sometimes, if just for a few moments in the morning and evening, appreciate that child. That's the number one tip I would give a family."
She also encouraged families to reach out for support.
"What we know is that families think they're being judged as parents or that there's something wrong if they don't know what to do inherently. There is truly nothing wrong with asking for help."
Whether it's checking in with a pediatrician, calling the Birth to Five Helpline or signing up for a parent education class, "find someone and ask for help when you need it," Corriveau said.  
To hear the two-part episode of Top of the Class, click here.