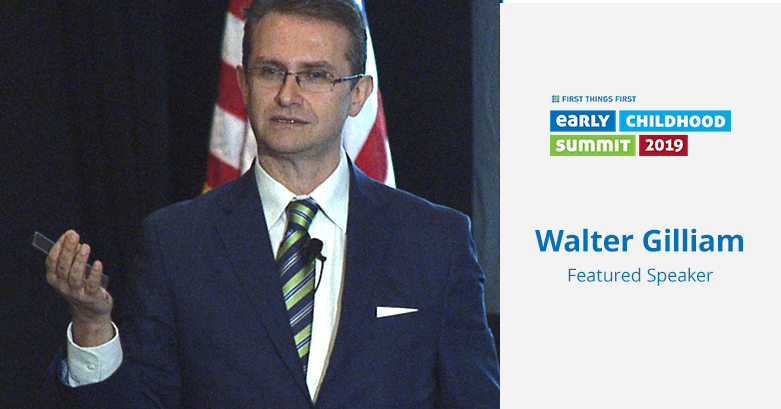 Walter Gilliam is known as the go-to expert when it comes to early childhood expulsion. As a professor of child psychiatry and psychology at the Yale University Child Study Center, he has been interviewed on the topic by the New York Times and National Public Radio.
Gilliam presented Early Childhood Expulsion and Bias: How We Can Do Better for Our Children, at the 2019 First Things First Early Childhood Summit in August, where he revealed a surprising and alarming trend in how early childhood teachers' bias plays a part in expulsion and suspension practices.
Factors predicting preschool expulsion include child:teacher ratio, program length of day, teacher stress and their access to behavioral supports. None of the predictors involve the child – @WalterGilliam at #FTFSummit pic.twitter.com/TYhHhm2QdP

— First Things First (@AZFTF) August 26, 2019
The gender and racial bias of teachers identifying disorderly behavior and expectations of children in preschools and early childhood programs shows that not all children are treated equally or are being set up to succeed in school.
Learn more about how preschool expulsions and suspensions are understood within a social justice and civil rights framework, and how we can avoid further excluding young children from early educational opportunities.