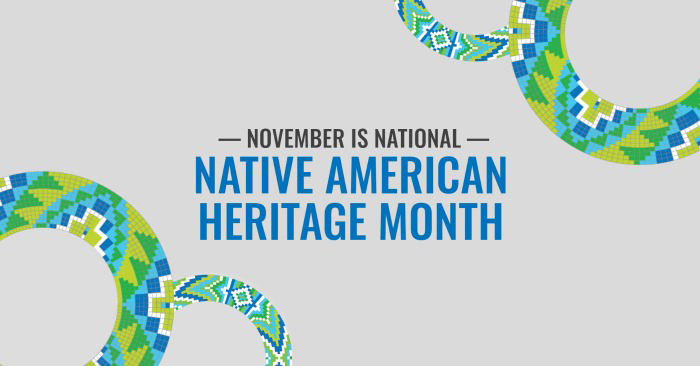 Earlier this year, as tribal communities in Arizona took measures to mitigate the spread of COVID-19 — in some cases through partial or full government program closures, travel restrictions and stay-at-home orders — the measures also impacted how services were provided to their youngest children and families.
"In many tribal communities, there are many multigenerational homes, some including children. When someone tested positive for COVID-19, tribal communities were faced with trying to find a place for individuals to quarantine so the entire family was not affected," said Candida Hunter, First Things First senior director of Tribal Affairs. "Many programs, including early childhood programs, were closed. Providers and services had to find ways to connect with families, despite the lack of internet connection and access to technology."
The lack of technology, which has become nearly essential to stay in contact with others, is one of many challenges, but tribal communities are finding ways to overcome them.
Martha Guy, program manager for the Ili Uusim Mahtawapo Pascua Yaqui Head Start spoke on a panel at this year's virtual FTF Early Childhood Summit on how COVID-19 impacted early childhood services for young children and families in tribal communities.
The Head Start, located on Pascua Yaqui land in southwest Tucson, was forced to close its doors in mid-March. Many families and staff had limited access to technology, such as a laptop at home.
"We had to learn to use new technology to stay connected to children and families," Guy said. "Our teaching staff started using their own cell phones and laptops."
Through the Coronavirus Aid, Relief, and Economic Security (CARES) Act, the Head Start was able to order Chromebooks for the children to use at home and the Tribe continues to work to improve broadband access, Guy said.
But remote learning has proven difficult. Parents were apprehensive about it and "providing remote learning for 3- and 4-year-olds is challenging because young children have to be engaged physically and socially. It's difficult for some to sit and watch a presentation with a lesson," Guy said.
The children's parents worked in partnership with the Head Start staff to present online lessons. Backpacks with teaching tools and materials were given to the parents to work with their children.  As the child followed the lesson online with the Head Start staff, a parent or a caregiver was next to the child helping.
"Parents sent pictures of completed work," Guy said. "And for parents who were apprehensive or didn't have time to work with the child, a learning coach was offered to help the child with online learning."
Many organizations began relying on social media pages as ways to get information to parents. For example, Cocopah Project LAUNCH (Linking Actions for Unmet Needs in Children's Health) found that Cocopah Tribe families responded well to resources being posted to the organization's social media networks, said Elizabeth Garcia, Cocopah Project LAUNCH program director.
"We found out early that connecting with the community online seemed to be the best approach," Garcia said during the FTF Summit panel. "Maybe we couldn't contact a family over the phone, but they could see our resources online."
Families in turn responded well to the activities and provided feedback on what was working.
"We relied on parents and caregivers to tell our team what was beneficial," Garcia said.
Rhonda Etsitty, a Quality First coach from the Association for Supportive Child Care on the Navajo Nation also spoke during the FTF Summit panel. The Navajo Nation was among the earliest and hardest hit with the COVID-19 crisis, as the virus quickly spread among multigenerational families.
Support through FTF's Quality First program is provided through early childhood teachers and center directors, and Etsitty acknowledged that they had to be mindful of understanding of the circumstances of families on the Navajo Nation, Etsitty said.
You might be interested in: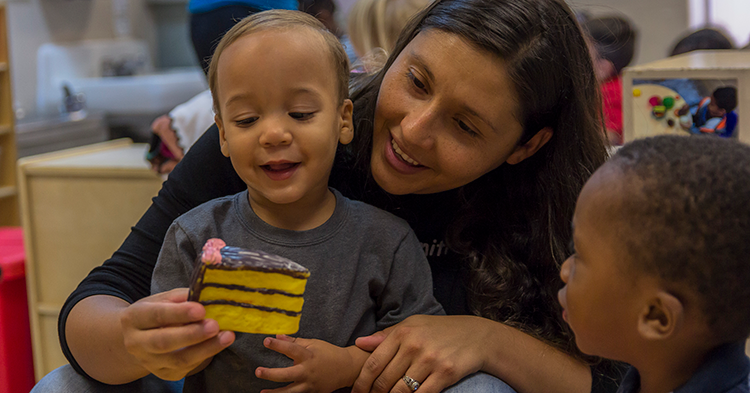 "Many teachers and directors made an initial phone call to the families of the children in their care to see what types of supports were needed," she said. "In addition, many providers supported families by providing necessities such as water, food and other basic needs."
That information helped the coaches tailor their support of early childhood teachers in the community. The efforts resulted in providing teachers with supplies to keep themselves safe. They spoke by phone when internet was unavailable.
"We were able to come together as a team to provide a support system for teachers," Etsitty said.
The Hopi Tribe was one of many tribes where curfews and lockdown became common. In the FTF Coconino Region, which includes the Hopi Tribe, parent educators from the FTF-funded home visitation program, quickly began working with families remotely.
"During these past few months, my families have expressed their fear, uncertainty, hope and resilience," said Alyssa Fredericks, a parent educator, working with Hopi families. "I myself have felt all of those feelings. We have made many adjustments to not only our personal lives, but our professional lives, as well."
For example, parent educators now leave a box of supplies and resources for the families at their door then drive back to their office to conduct a home visit virtually with the family.
One-on-one meetings are now conducted over the phone, Fredericks said. Families have adjusted to being parent, as well as teacher, but the Group Connections, which are a staple of the home visitation program and bring together multiple families, is where the team got creative, Fredericks said.
"Our Group Connection for May was for families to make Jell-O Jigglers and share some photos about the process," she said. "It turned out to be a very successful activity as parents shared their stories. Some parents apologized for not being able to share a picture because their children had already eaten it, some of the children smiled proudly for the camera, and some parents said they had never made Jell-O before."
It was important to maintain a sense of normalcy for families.
"We choose items that can be in many people's homes," Fredericks said. "It helps our parents as they spend more time being their child's teacher."
One thing is certain that the early childhood partners in Arizona's tribal communities will continue to find ways to keep their youngest learning.
"We've seen our programs, our agencies and communities have a very different experience since March," Hunter said. "We've seen tragedies in our communities, but we have also seen how resilient our people are in continuing to move forward to support our families and communities."