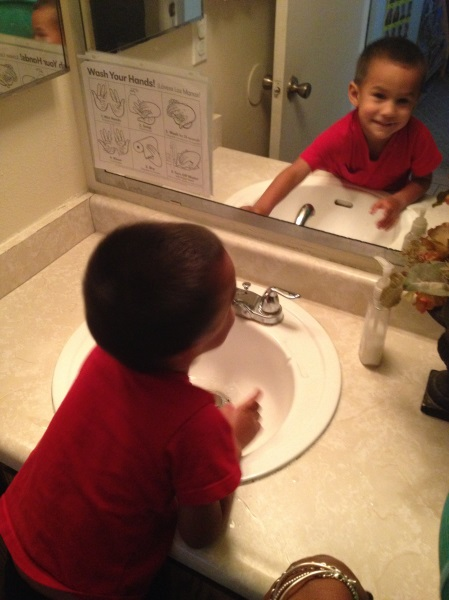 Three-year-old Angelo can count to twenty as he washes his hands. He loves to read books and has a lot of fun playing with his friends at school. But things didn't always look so great for Angelo.
At about six-months-old he was diagnosed with dysphagia, a condition causing difficulty in swallowing and speech and other developmental delays. "He wouldn't even make cooing sounds as a baby," explains his mother, Victoria.
As a nursing student and full-time single mom, Victoria needed to find child care for her son. While his pediatrician helped guide Victoria to ensure Angelo had the therapies and treatments needed to overcome his challenges, Victoria was anxious about finding a caregiver partner to support Angelo's needs.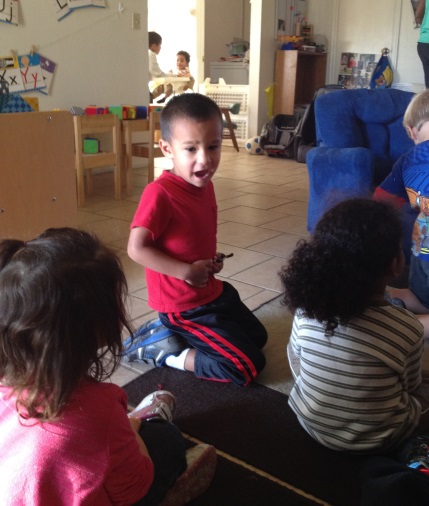 She found that partner in Valerie Forney, Director of Charter Oaks Academy in Peoria. At first, Victoria could only afford to send him two days per week, but after a few months Forney was able to provide a First Things First-funded scholarship to enable him to attend full time.
"I didn't know too much about his condition," explains Forney. "I did research and consulted my nurse consultant to learn how to best support him." Forney began using sign language to communicate with Angelo and took the necessary precautions to make sure his health needs were being met, but she maintained the same high expectations for him as with all children at Charter Oaks Academy. "Each child is unique," says Forney, "they each have their own amazing accomplishments. For Angelo, socializing and participating in group activities is a tremendous achievement."
As for mom Victoria, words can't express her joy as she shares his progress. She is confident knowing those caring for Angelo really care about him and have the resources they need to support him.