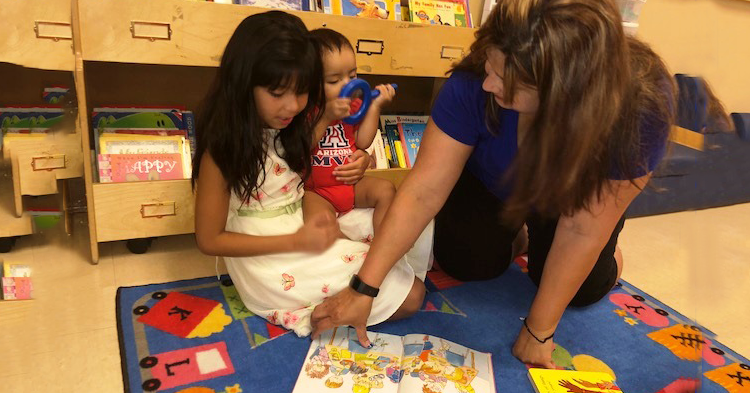 Maria Perez is a friendly and confident 7-year-old excited to start second grade at Saint Louis the King Catholic School in Glendale. She regularly participates in Liturgy of the Word during mass on Sundays, which Maria says is one of her favorite things to do.
"Maria's confidence was not always present," said Maria's mom, Nancy Perez. "Before starting preschool, she was shy and mainly played alone with her dolls."
Maria's older siblings attended the church's elementary school and Perez soon became aware of the church's full-day preschool program. The Saint Louis the King preschool program is enrolled in First Things First's signature program, Quality First, which supports early care and education programs as they help prepare children for success in kindergarten and beyond.
When Maria started preschool, the teachers and staff noticed she was slower to learn letters and numbers. She also had a tendency to stay to herself and was not completely comfortable being social with her classmates.
Through positive, quality learning experiences like circle time, learning centers and outdoor play, Maria began to develop ways to express herself and became more comfortable in a classroom setting.
"During circle time, she would begin to ask questions and have discussions with her teacher and classmates about what they were learning," said preschool teacher Tanya Leonard.
Today, Maria is confident with strong social skills, her mother said.
"She has participated in the preschool live nativity during Christmas, reads scripture in front of the congregation at church and easily makes friends," Perez said. "She really likes to take care of others and enjoys school. This is something every parent wants for their child."