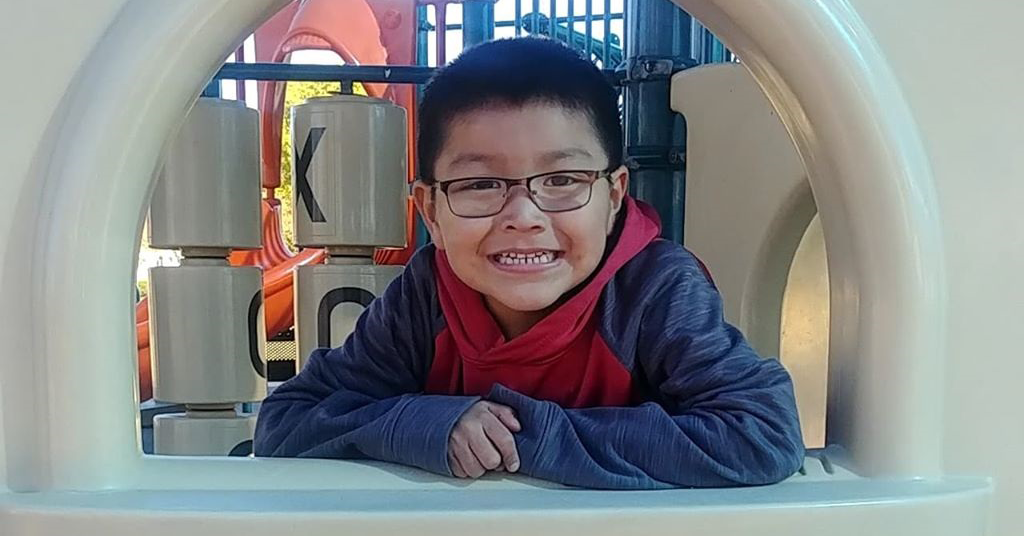 Kaylee Talgo knew something was wrong before she received the referral for the eye doctor for her 4-yearold son, Bryson. She had noticed that he had a hard time understanding and following directions. He was also standing very close to the television.
So when she received the vision referral from a developmental and sensory screening he had at Rice Preschool in San Carlos, she was not surprised.
The First Things First San Carlos Apache Region funds developmental, hearing and vision screenings to improve the number of screenings for young children in the region, like the screening Bryson received.

Research shows that a child's vision starts to develop from the time they are born until kindergarten, so it is critical to identify issues with eye health and vision development at a young age, when problems are easier to correct with early treatment. Especially since young children rarely complain about vision problems because they believe everyone sees the world the way they do.
Talgo took her son to the eye doctor, who told her Bryson needed glasses. The first time Bryson put on his glasses, he exclaimed, "Mom, I can see now!" He told her he was excited to play tee ball and participate in Junior Rodeo.
"It has made a difference in our family dynamic as well," Talgo said. "Bryson seems to understand and follow directions much better and is able to play Legos, puzzles and games with his siblings now."
Now that he's started kindergarten, Talgo is happy that Bryson was able to start day one with clear vision. She tells other parents to trust their instinct if they feel their child needs help.
"I recommend that parents and caregivers take it seriously when you get a referral to follow up on screenings and do it right away," she said. "Help your child have everything he or she needs to be successful in life!"