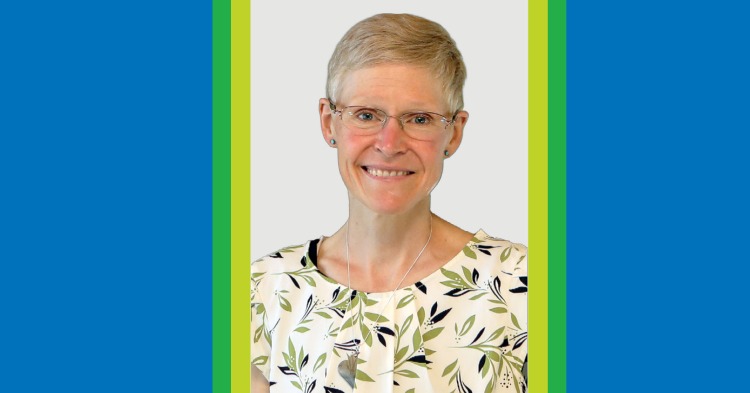 Dr. Susan Wood has been selected as the 2021 First Things First Graham/Greenlee Champion for Young Children.
The award is given to local champions who actively volunteer their time to raise public awareness of the importance of early childhood development and health. Champions spend a significant amount of time volunteering with FTF and building public awareness about the importance of early childhood issues.
Dr. Wood is the Vice President of Academics and Student Affairs at Eastern Arizona College (EAC). 
She was the driving force behind creating a Cradle to Career Connections coalition, which brought together partners from the college, FTF and the Safford Library to help connect early childhood to post-secondary education. A key element of this coalition is to encourage community members, specifically parents, to get their GED and continue their education.
Dr. Wood worked with the marketing department at EAC to create a tri-fold brochure titled "Lead By Example – Get Your Degree." This brochure features success stories and pictures of student-parents who obtained degrees at EAC and now are working in their career fields, while also raising their children. The program encourages the student-parents to further their education for the benefit of their children. It offers information on enrollment, counseling, financial aid and other resources beneficial to parents considering enrolling in college.
Dr. Wood is also actively pursuing opportunities to broaden the spectrum of classes and degrees in early childhood offered by the college.
We recently caught up with Dr. Wood.  
Question: Why do you feel early childhood development and health is important?
Answer: Early childhood development and health is maybe one of the most important areas to which any community can and should dedicate resources. The research is overwhelming that what happens during the first few years of life has significant impact on later aspects of an individual's life — from their health and education to their economic and emotional stability, and hence on a community's overall well-being in general. It behooves all partners in a community, including higher education partners, to find ways to support early childhood education efforts. This support will benefit children, their families, and the communities in which they grow and eventually contribute.
Question: How do you suggest other people in your community get involved?
Answer: I invite people in our community to advocate for all young children in their spheres of influence. In practice, this will look different for various groups. For example, young parents will want to learn as much as possible about the early childhood education and health of their own children. For all adults, including those without young children in their homes, advocating for young children may include voting for and actively supporting programs that focus on the education and health of young children. Community organizations are already effective at promoting and raising awareness of programs that support parents and teachers of young children to ensure that they have the chance to grow up in safe and healthy environments.