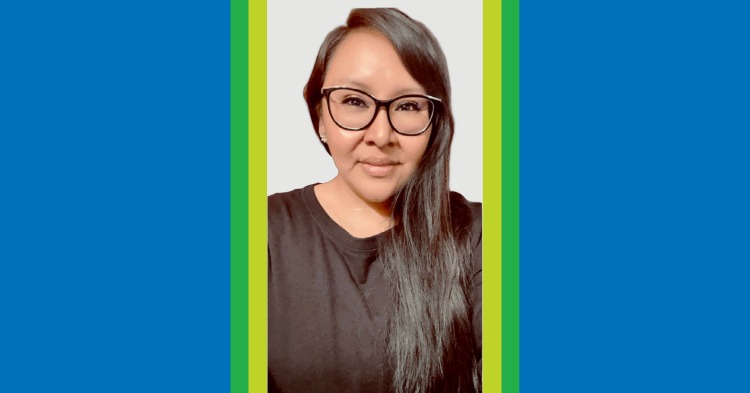 Hannah Honani has been selected as the 2021 First Things First Coconino Champion for Young Children.
The award is given to local champions who actively volunteer their time to raise public awareness of the importance of early childhood development and health. Champions spend a significant amount of time volunteering with FTF and building public awareness about the importance of early childhood issues. 
Honani, who is the Program Manager for Hopi Opportunity Youth Initiative, has shared about the importance of early childhood and ways First Things First provides support to families of young children with over 300 members of the Hopi Tribe. Honani has been dedicated to supporting the importance of early childhood through her work in coordinating the distribution of diapers, food, water, and other essential supplies across all of Hopi. While doing so, she has made sure folks receiving important messages about early childhood.
Honani also partnered with FTF to distribute more than 300 copies of the bilingual Hopi/English children's book "Loving Me" to families of young children across all of Hopi. This was done in preparation for an FTF-sponsored read-a-loud event on Facebook Live and the Hopi KUYI Radio during Week of the Young Child.
We recently caught up with Honani.
Question: Why do you feel early childhood development and health is important?
Answer: Early childhood development and health is extremely important and contributes to the day to day life of a young person. Parents (biological or not) are a child's first teacher in many ways. It is important that we, as parents/guardians, are informed and help create a web of support for our young people in order for them to pursue their idea of success. Guidance creates comfort, teaches stability and opportunities that can help define a pathway for a young person to achieve their goals and dreams. If we, the parents/guardian, are not healthy our young people are not healthy.
Question: How do you suggest other people in your community get involved?
Answer: Everyone in the community has a role and sets an example whether they realize it or not. As a counselor, a program coordinator or teacher, we have an impact on our young people's lives and we must be aware of our intentions in everything we do. Our youth are watching. We must be an advocate and not give up hope of our young people's potential. What they believe or their ideas of success may or may not match our own, but it is their truth in most cases. We are in a different time and our youth need support, cheerleaders and mentors to grow, learn and navigate this world we live in. From a community member, a family member, a teacher or chairman of a tribal nation, you set an example and you can always be involved in our youth affairs. It takes a village/community to raise our youth.