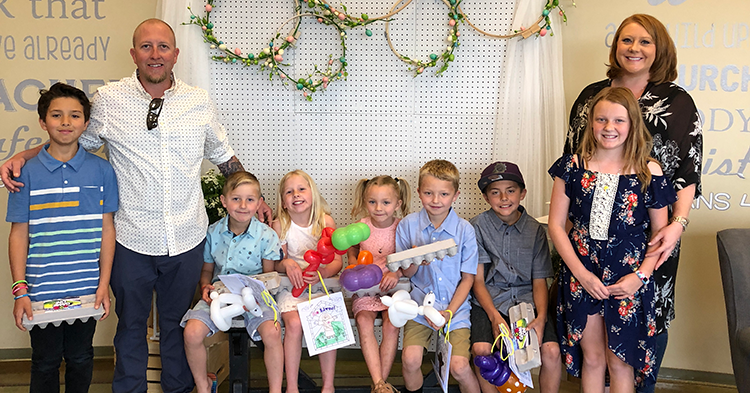 Parents Nick and Jill Shannon knew that education expectations have changed over the years. The Scottsdale parents, who have three biological and four adopted children, wanted to make sure that they laid the foundation for their children's success early.
So when they heard about the Quality First scholarship program offered at Echo Canyon School, they felt like they had hit the jackpot. The scholarships, funded through First Things First (FTF), are designed to help eligible families afford quality early care and education for their young children.
Echo Canyon participates in FTF's signature program, Quality First, which partners with early childhood providers in Arizona to increase quality improvements that help young children thrive. Research shows that quality early learning settings help young children develop important skills — like motivation, self-control, focus and getting along with others — skills that make a big difference in their ability to succeed in school and in life.
Four of the Shannon children received early education at Echo Canyon, and their positive experiences impacted the entire family.
"When transitioning from foster care to adopting, we all had to adapt," Nick Shannon said. "Echo Canyon taught the kids how to develop a routine and improve communication, social-emotional skills and promoted a love for learning. It was amazing to see how the kids were bringing this positive energy home. They had a happy place to go every day, and it made parenting all of them a little easier."
When kindergarten came for each child, each one started the first day confident and prepared, Jill Shannon said. "We continue to see the benefits," she said. "Today they have positive behavior, love to read and make new friends. The kids excel in their school work and always make the honor roll. Back then we thought it was almost too good to be true to have access to such a quality environment. But, today they're all doing excellent, and it proves that the right foundation really matters."