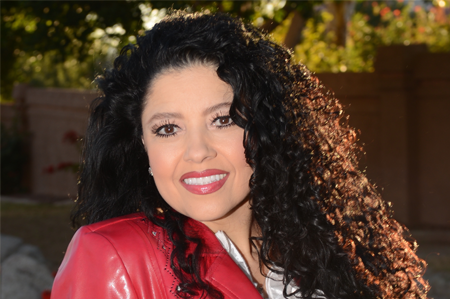 Normalicia Blanco has been selected as the 2018 East Maricopa First Things First Champion for Young Children.
The award is given to local champions who actively volunteer their time to raise public awareness of the importance of early childhood development and health. Champions spend a significant amount of time volunteering with FTF and building public awareness about the importance of early childhood issues.
Blanco engaged in awareness-raising efforts such as:
Helping host an early childhood information table at a numerous community events in Guadalupe.
Incorporating a "First Things First Resource Corner" in her school's family resource center.
Sharing important early childhood messages in her daily engagement with both professional and personal networks.
Collaborating with community partners such as the Guadalupe Pascua Yaqui Tribe to build strong families as the building blocks of a strong society.
Desiging an early childhood community event, "Dia del Niño" to build awareness on the importance of the young child.
We recently caught up with Blanco, who is the Family Resource Center Parent Liaison at Frank Elementary in Guadalupe.
Question: Why do you feel early childhood development and health is so important?
Answer: The ultimate goal is for children to be successful in school and in life!  I learned that the brain is the least developed organ at birth and that 90 percent of a child's brain develops by age 5. When we take advantage of this critical time of growth by educating and supporting parents, we can give children a strong, healthy start. The social, physical and emotional development of a young child will determine their future as an adult.
Question: How do you suggest other people in your community get involved?
Answer: In a small town such as Guadalupe, everyone needs to see how we all fit together. When important parenting tips are shared, I rely on those parents to take what they learned to share with others. Business and community partners can also do their part by  taking initiative to participate and invest in programs for children. Partners can continue to offer interactive parenting classes and  workshops.   Volunteer to lead or help coordinate more programs and celebrations in the community for families with children from birth to five.  We should all take special interest in pregnant moms and young children and seek ways to support them.