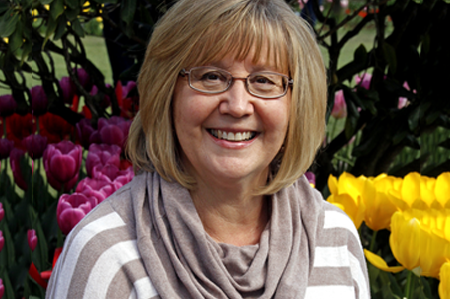 Caroyln Shelley has been selected as the 2018 First Things First Champion for Young Children in the Yavapai Region.
The award is given to local champions who actively volunteer their time to raise public awareness of the importance of early childhood development and health. Champions spend a significant amount of time volunteering with FTF and building public awareness about the importance of early childhood issues.
Shelley engaged in awareness-raising efforts such as:
Presenting multiple free professional development workshops on topics such as early literacy, brain development and parent engagement.
Serving as an active member of the Yavapai's FTF Outreach Advisory Group, "Breakfast of Champions" since its inception in 2013. This group meets quarterly to promote and support increased early childhood awareness activities.
Serving as a volunteer member of the Prescott Library Advisory Board and Yavapai County's Read On initiative, which strives striving to create a more streamlined collaborate effort to promote literacy in the Yavapai region.
Adding and maintaining a Free Little Library to her neighborhood, which includes books for young children. She also promotes adding Free Little Libraries to other neighborhoods.
We recently caught up Shelley, who is the Raising a Reader Coordinator, an early literacy program offered by Yavapai College.
Question: Why do you feel early childhood development and health is so important?
Answer: Early childhood development and health is important because this period of time, especially from birth to age 5, sets the foundation for all of life. Access to nutrition, heath and dental care assist a child with being physically ready to learn. Bonding with parents and other caring adults allows a child to feel safe and nurtured. Early learning experiences around books, language and exploration set the stage for school success. Investing in our young children is the best thing we can do to ensure a thriving future for the generation to come.
Question: How do you suggest other people in your community get involved?
Answer: The best way for those in the community to get involved in early childhood is to first be informed. Understand the importance of a happy and healthy early childhood. Learn about brain development in these formative years. Be aware of risk factors. Discover what is happening in your community around early childhood. Find out what programs and services are available. Ask how they can best be supported. Is it through volunteers, funds, materials, something else? Help spread the word. Spread the word. Talk with others and share what you've learned about early childhood.