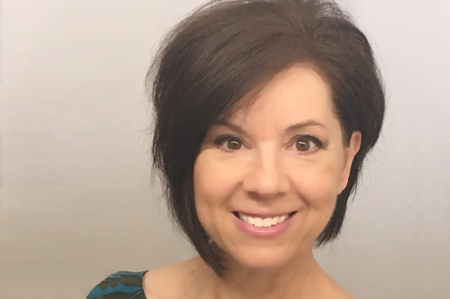 Leslie Morrison has been selected as the 2018 Northwest Maricopa First Things First Champion for Young Children.
The award is given to local champions who actively volunteer their time to raise public awareness of the importance of early childhood development and health. Champions spend a significant amount of time volunteering with FTF and building public awareness about the importance of early childhood issues.
Morrison engaged in awareness-raising efforts such as:
Sharing core messages about critical skills taking root from birth to age 5 and strong families being the building blocks of a strong society during parenting classes.
Providing FTF regional family guides, parent literacy guides, bookmarks and a book to expecting mothers in their positive pregnancy test new parent kits.
Helping to raise awareness of why early childhood development and health is important through her role as a trusted community partner in the Wickenburg faith community.
Sharing early childhood information and resources during the Wickenburg New Life Pregnancy Center Jingle Bell Jog.
Providing age-appropriate books, FTF regional family guides and born learning materials to parents of young children attending parenting classes.
We recently caught up with Morrison, who is the Director for New Life Pregnancy Center in Wickenburg.
Question: Why do you feel early childhood development and health is so important?
Answer: It's important that during those first years young children are carefully nurtured to develop (as much as possible) into happy, responsible, self-controlled adults who can love others and be loved. Like logs floating down a river, we have a short window of opportunity to align them in the direction they need to go so they may reach their destination in good condition. Parents are uniquely given this responsibility to steer their children on a course toward successful adulthood. They love their children more than almost anyone else and usually sacrifice their time, energy and resources for them.
I love helping and encouraging parents to develop a closer parent-child relationship through reading and loving great books. Great books unlock a bigger world to us – we can learn many things beyond what we can experience at home: exotic animals, foreign cultures, heroes, mysteries, history, truth, and knowledge. Children who are in a healthy relationship with their parents and are able to read to learn have access to ideas outside their personal experience, and can become successful adults that have more to offer others in compassion and wisdom, which is part of what makes our world better.
Question: How do you suggest other people in your community get involved?
Answer: Getting other people involved begins with parents. They should care the most about their children's success in life, and should therefore invest the most in their growth and development. But parents only have so much to give. Parenting can be the most rewarding work, but it is also extremely difficult and costly and parents can use lots of support from extended family, teachers, friends, and community. These "others" can be encouraged to help families with young children by providing great books, volunteering time and energy to read to and play with children, provide children with affordable opportunities to hear great music, or fund scholarships for music lessons, tutoring, and field trips. Older parents can mentor younger parents to help them through all the difficulties, big and small, that they face in trying to raise healthy children. Childless people may mentor others' children or have extra time and money to give. Everyone has something they can contribute toward developing the next generation.
Obviously, I'm passionate about reading and I love children, so I want every precious child to have the key to the treasure found in great books!