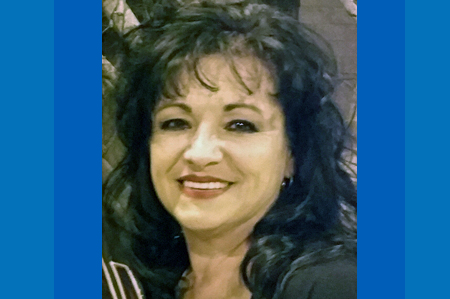 Gracie Laguna has been selected as the 2017 Pinal First Things First Champion for Young Children.
The award is given to local champions who actively volunteer their time to raise public awareness of the importance of early childhood development and health. Champions spend a significant amount of time volunteering with FTF and building public awareness about the importance of early childhood issues.
Gracie Laguna engaged in awareness-raising efforts such as:
Hosting information tables at First Avenue Elementary School Spring Fling, Mammoth Library Spring Round-up, and Dr. Seuss Family Reading Night to promote early childhood awareness and the importance of daily reading.
Attending training on early childhood messaging at the Head Start Mammoth site and inviting other Head Start staff to participate.
Organizing, promoting and participating in the Week of the Child 2016 event in San Manuel.
Co-leading the Copper Corridor Early Childhood Connection networking group, which focuses on early childhood awareness and leading the Read On Arizona initiative in the area.
Leading the effort to promote the Dolly Parton Imagination Library and signing up over 150 children for this book-gifting program.
We recently caught up with Gracie Laguna, who is an early childhood home-based teacher with Head Start in Mammoth.
Question: Why do you feel early childhood development and health is so important?
Answer: Because it not only helps children be prepared for kindergarten, but it also helps the parents understand their children's development at an early age so they can support them along the way.
Q: What caused you to get involved in efforts to increase public awareness in early childhood issues?
A: Information and resources in our area are so limited, so I wanted to help spread the word to parents and families about the available tools and resources from First Things First-funded programs that support their children's development and health.
Q: Why do you feel building awareness in early childhood and developmental health is so important for families and communities?
A: Because it helps parents understand the importance of early childhood development and health to their children's future success in school and beyond and they can take advantage of the support available to them to help their children succeed.
Q: How have you seen awareness for the early years change in your community?
A: I am getting more calls and requests for assistance and parents are getting more active in their children's schools and events.
Q: How do you suggest other people in your community get involved?
A: Get involved in your children's schools and activities and in community events.