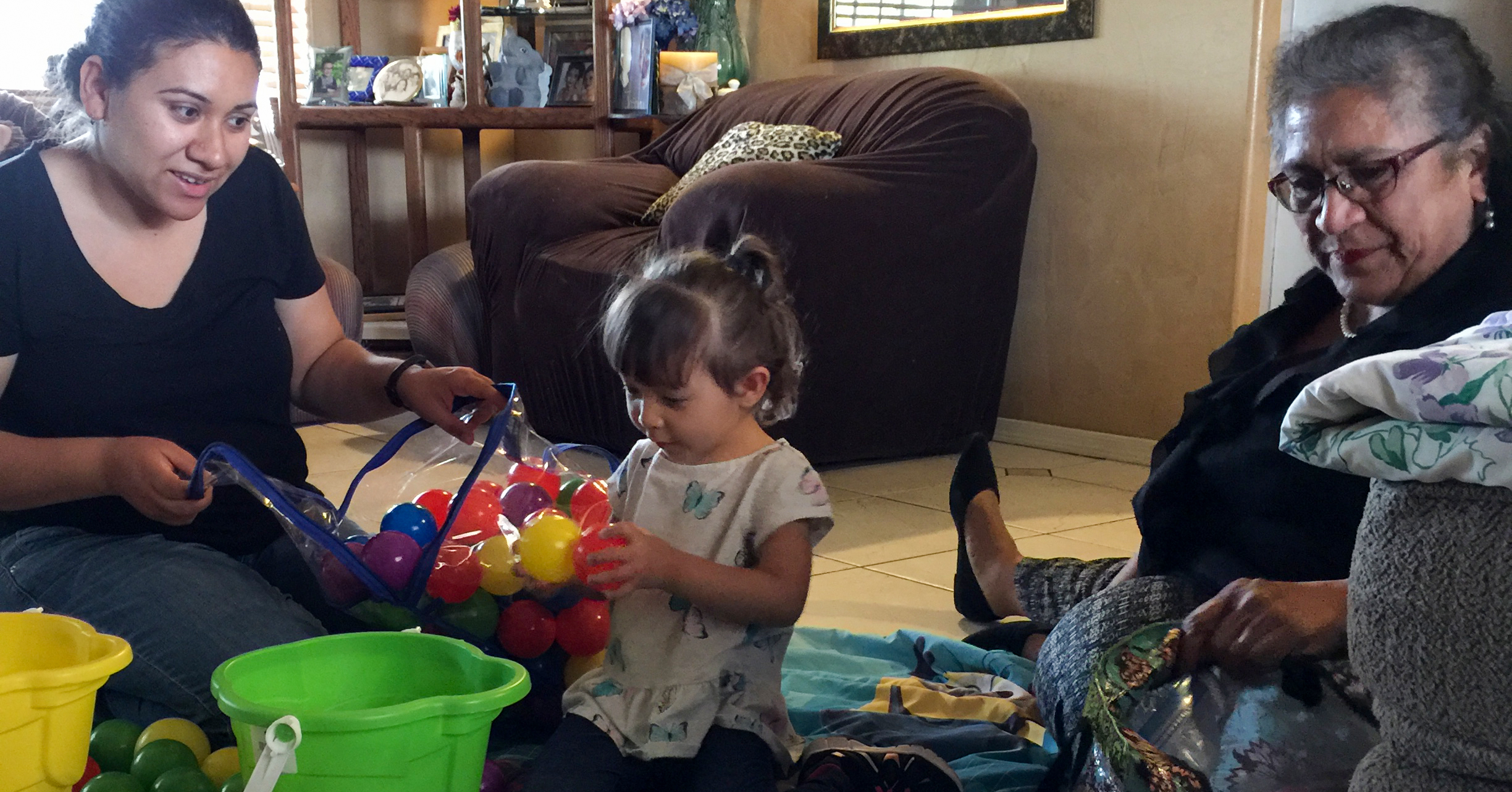 A program supported by First Things First is making it a little easier for thousands of families to find support as their child's first teacher through in-home visits from a parent coach, also known as home visitation.
Parent Partners Plus, which is a program of Southwest Human Development, offers a coordinated referral system for all voluntary home visitation programs in Maricopa County, which includes nine programs, some funded by FTF and some funded by other organizations.
A coordinated referral system, such as Parent Partners Plus, streamlines the way families are linked to the appropriate home visitation program.
"It creates a centralized hub, a one-stop-shop that connects families to the most appropriate program based on their needs and eligibility criteria, supporting increased enrollment and retention of families," said Christine Waldbeiser, FTF program specialist for Family Support and Literacy. "In addition, bringing providers together like this promotes collaboration among programs, where they can share resources, ideas and messaging."
As the single-largest funder of home visiting programs in Arizona, FTF is committed to this voluntary, evidence-based strategy to strengthen families. These one-on-one visits with trained parent educators have been shown to support and empower families and children experiencing various challenges, as well as to improve bonding and the relationship between parents and children.
The primary caregiver, who is typically a parent, but could also be a grandparent or another adult identified as a primary caregiver, receives regular in-home visits from a trained professional who provides parenting information, models ways to support healthy development and shares connections to other community resources.
Parent Partners Plus acts as an umbrella agency to coordinate the different types of home visitation programs, eligibility criteria and available openings so that parents with young children can find the program that best fits their needs.
"A lot of times families aren't aware of what's out there," said Emily Singleton, senior program manager for Parent Partners Plus. "We hear from families who have concerns with their child's development or want help getting their child ready for school. The biggest advantage for families is that they don't have to call around to different agencies to find which program works for them."
Instead, Parent Partners Plus has developed a screening process that includes all the criteria for the nine different home visitation programs it partners within Maricopa County.
"We're able to see what they're going to qualify for," Singleton said. "If there's a couple different programs, we'll look at openings. We do our best not to send families to a waitlist."
It is an experience designed to make it easy for families.
"We like to hold their hand through the whole process," Singleton said. "We do the intake with them and follow up to make sure they enrolled in the home visitation program and that they feel it is going to be a good fit."
The staff at Parent Partners Plus also recruit families from all walks of life.
"This isn't just for low-income families," Singleton said. "Home visitation programs are for all families, whether it's the first child or fifth child. Parenting isn't easy for anyone. We can all use help and support with it and the folks in home visitation have the training to support parents as their child's first teacher."