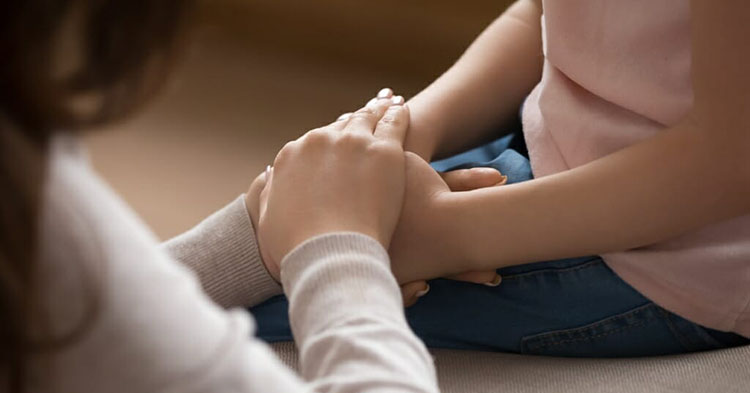 Young children who have a parent in jail or prison face many challenges that may require extra support.
In Arizona, the need for programs that serve these children is apparent. According to a 2012 report from the Annie E. Casey Foundation, about 9% of Arizona's children under 18 years old have had a parent in jail or prison at some point in their lives, which is higher than the U.S. average of 7%.
In the First Things First Pinal Region, which encompasses the county's 5,374 square miles, several FTF-funded programs are providing support to those children and to the caregivers, such as single parents, grandparents and foster parents, who care for the child while the parent is incarcerated.
As a member of the FTF Pinal Regional Council, Briana Frenzel works to make sure the resources available to the county's youngest children serve the families who most need them. She is a researcher in the criminal justice system, where part of her duties are to look at data to figure out what will make the best impact.
"The data communicates who needs support and what support they need," Frenzel said. "People think I just support adults, but you're also supporting the children in their lives. No matter what, you're impacting a person and impacting their family tree, especially when they have children birth to age 5. It becomes more challenging when the adult involved in their care is in the justice system."
In Arizona, 31.1% of children birth to age 17 have experienced two or more ACEs. This is significantly higher than the national average of 22.6%.
Growing up with a household member who is incarcerated is considered one of nine types of childhood trauma or adverse childhood experiences (ACEs) that are sources of toxic stress and can harm children's developing brains so acutely that the effects show up decades later.
Arizona ranks the worst in the country in ACE-exposed children, according to the Arizona Department of Health. In Arizona, 31.1% of children birth to age 17 have experienced two or more ACEs. This is significantly higher than the national average of 22.6%
Strengthening the family environment
Since the first five years of a child's life are so critical to later success in life, strengthening the family environment in which young children develop impacts their opportunity to have the positive, nurturing experiences they need to grow, learn and succeed.
FTF supports programs that serve families with children of incarcerated parents, such as the Family, Friend and Neighbor program through the United Way of Pinal County. The program is designed to provide training and support to people who look after children other than their own.
Of the 350 parents enrolled in the Pinal program, almost half are grandparents, said Family, Friend and Neighbor Program Director, Liz Santiago.
"When a parent is incarcerated, whoever is caring for a child who is birth to age 5 can get support," she said.
The programming doesn't change, the caregiver is still provided with training on topics such as addressing challenging behavior and using effective praise. The focus is never to single out families with incarcerated parents.
"The absence of a parent, no matter what the reason, puts a different set of stresses on the grandparents," Santiago said. "(The grandparent) might have a child in rehab or hospitalized for other reasons or the parent might be incarcerated. The grandparent raising a grandchild with an incarcerated parent is having similar struggles to someone raising a child with a parent who left."
Finding support
Through the program, of which 45% of the participants are grandparents, caregivers find guidance and support from others who find themselves in similar situations.
"Our families have developed a network of support," Santiago said. "There is a value in networking. And they learn a lot in the trainings. Many tell us, 'I wish I would've known when I was raising my child.' Most are from a different generation, so they're learning new things and that empowers them to be able to better handle a challenge."
Frenzel explained that criminology research shows that since the majority of people who commit crime are between 18 to 25 years old, they are more likely to be parents of a young child.
"All these things are happening at the same time," she said. "You have people who are underprivileged. Drugs are a big motivator. How much of how we handle the epidemic of drugs is through incarceration? All these issues are compounded and it takes them away from their family. That means on the flip side, the child isn't getting what the child needs."
In other communities, some FTF-supported programs provide parenting education directly to the incarcerated parents.
The University of Arizona Pima County Cooperative Extension runs the Family Engagement Program at the Arizona State Prison Complex–Tucson, where three parenting classes are offered weekly. The Family Engagement Program ensures that information and material shared with incarcerated parents are also reinforced at home with parent or guardian who is caring for the child.
The FTF Pima South Region funds the program, which gives parents tools to manage everyday challenges with their children. They learn how to set realistic expectations, communicate clearly and respectfully to their children and identify how to manage behavior problems in a way that strengthens their relationship with their child.
Understanding a child's needs
"Ultimately, when parents better understand the needs of their children, they communicate with their children in a way that improves their relationship and elicits better behavior," said Cassie Burruel, a University of Arizona instructional specialist who facilitates trainings.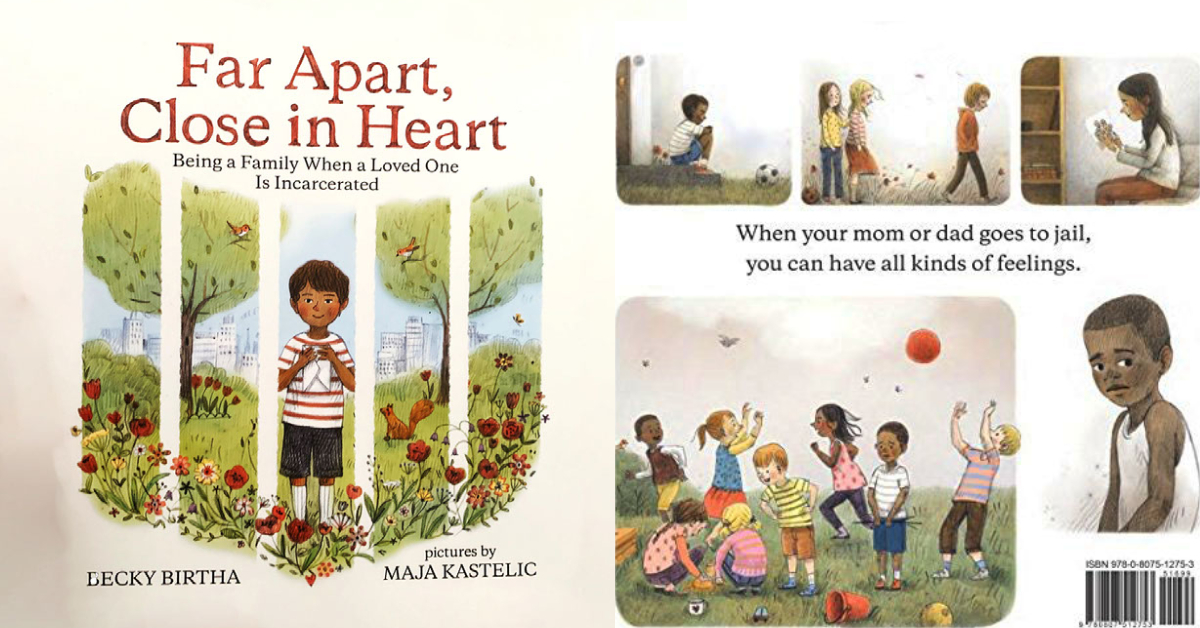 As an incentive for parents who finish the classes, a book, "Far Apart, Close in Heart: Being a Family when a Loved One is Incarcerated" is mailed to the child's home.
"A personal note from the incarcerated parent is inserted into the book that we then send," Burruel said.
Working with families of incarcerated children provides a positive impact that may not be seen for years.
"Incarceration is a generational cycle and intervention allows you the opportunity to interrupt that cycle," Frenzel said. "You don't see the rewards because we don't measure negatives. We don't measure who has stayed out of jail. But it's preventing the chance that the kids will go down a similar path in life. We're giving them an opportunity for success in the long-term impact for that's child's life."
FTF Community Outreach Coordinator Robert Clark contributed to this story.