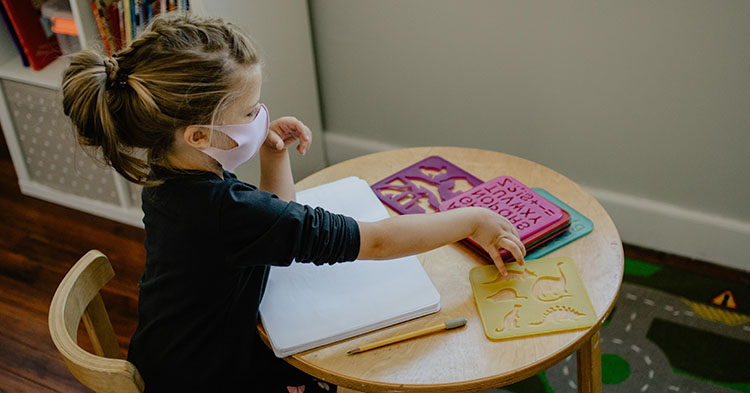 Nearly a year after the pandemic hit our state, it's clear that its impact on Arizona's child care providers will be long-lasting and industry-changing. In response, providers are turning to trusted programs, support from others who face similar challenges and new initiatives for help.
The beginning of the pandemic caused the abrupt shutdown of many child care and home-based centers. For example, more than half of the nearly 1,000 child care providers who participate in First Things First's Quality First program had closed by mid-March.
Now, despite drastically reduced enrollment and expensive increased health and safety measures, many centers are resiliently determined to serve families who need safe, trusted child care in order to continue working.
You might be interested in: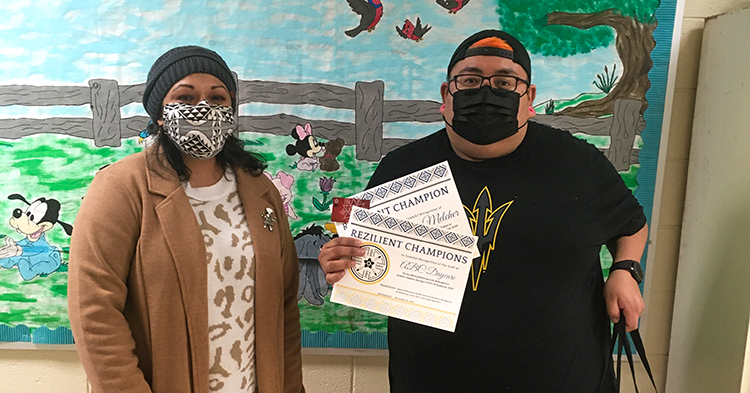 Roughly 80% of those centers participating in Quality First are currently open and operating, said Ginger Sandweg, First Things First senior director for early learning.
"The challenge right now – and has been since about mid-November – is the volatility of openings and closings," Sandweg said.
It is not uncommon for a center to have to close for a week after a child or staff member is exposed or tests positive for COVID-19. For some centers, it feels like a rollercoaster where they are open for a few weeks, then shut down for a week. It leaves staff and families wondering what each new day will bring.
"This is creating havoc on the system," Sandweg said. "We think about teachers and the child care workforce. How many still want to do this job? How many are worried about doing this job? We've heard from programs that teachers are afraid to come back and some are leaving the industry all together."
The struggles that Sandweg describes are seen in the results of a recent national survey of the National Association for the Education of Young Children. More than 100 Arizona child care providers participated in the survey. Of those, 54% of child care centers saying they are losing money every day that they remain open and 45% reported paying for supplies with credit cards or by dipping into personal savings.
Those statistics are not surprising to child care providers. Nisha Ambada and her husband own three child care centers in the Valley. At one of her Mesa centers, the enrollment went from 117 children to 14 at the beginning of the pandemic and now stands at around 50 children. Another has capacity for between 60 and 80 children and there are only 12 enrolled.
"I keep hoping something is going to happen," to help their situation, Nisha Ambada said, who is a Montessori elementary teacher by profession, but whose passion for child care led to opening their first center in 2015.
Her Mesa center is part of the Quality First program. Ambada said having that support has helped both mentally and financially. Quality First scholarships help low-income families access child care, the program also provides funding to buy materials and professional development for teachers.
FTF has helped support Arizona's early child care industry during the pandemic, including continued funding of Quality First scholarships to providers, even if the center closed or is caring for a reduced number of children. "I look at my staff and think, 'We have to pull through this.' I am passionate about it," Ambada said.
Now she's struggling with convincing her staff to accept the COVID-19 vaccination. Arizona included child care providers as a priority group for early eligibility for COVID-19 vaccines.
Ambada got the vaccine to set an example, but about 3/4 of her staff are still reluctant to be vaccinated.
"Most did not make use of that (early eligibility) privilege," Ambada said.
Staff who are hesitant to be vaccinated is one of the issues that is discussed by the Pinal Early Childhood Directors group, which has been meeting since May to share their common challenges.  
This group of about 20 child care directors in Pinal County have found that monthly virtual support meetings are one way to stay resilient and share ideas and support.  
"We're all so busy and slightly disconnected," said Lisa Dempsey, director of Early Learning for the Casa Grande School District. "This helps us come together and share what others are doing. You have a mix of mom-and-pop and community child care centers."
She's seeing a lot of skepticism when it comes to the COVID-19 vaccines.
"Staffing will remain an issue until we get the vaccine into the arms of everyone who wants it," Dempsey said. "The conversation now is, what are you doing to help your staff feel better about this?"
FTF and other partners, including the Arizona Association for the Education of Young Children, are helping to share information about the vaccines to child care providers. Recently, AzAEYC hosted a webinar with Arizona health care professionals, child care health consultants, and early education professionals to offer accurate information about the coronavirus COVID-19 vaccine and answer questions.
In the northwestern part of the state, Jody Howick worked for years to make Little Scooters a thriving child care center in Bullhead City.
Since the pandemic, she's seen her enrollment dwindle from 150 children a day to 35 a day and she's down from 16 teachers to six.
"It gets depressing at times, but we're focusing on the children we have on hand," Howick said.
She was able to keep her center open and has implemented various health and safety measures as she learned more about the virus. Now, there are health screenings done at the door. Parents are not allowed in the classroom and the child drop-off happens at the office to cut down on traffic.
Another change is that Howick cut the center's hours. Now she closes at 6:30 p.m. and stays closed on weekends.
Little Scooters participates in Quality First, which means Howick has access to a child care health consultant liaison. These trained health experts can address questions and concerns about COVID-19 health and safety strategies that child care centers should follow to reopen or stay open safely.
"Anytime I have a question, I can call, text or email," Howick said. "And she gives me the best advice."
The liaison helped advise Howick when a teacher tested positive over Christmas break. She talked through when the exposure and possible spread would have happened and how best to communicate the information to parents.
"She reassures and makes you feel confident about your decision," Howick said.
For child care providers not enrolled in Quality First, the PNC Foundation recently awarded FTF a grant that allowed the creation of the AZ Healthy Child Care Helpline. Child care centers and home-based child care providers can call or email the helpline to get connected with a child care health consultant liaison. These trained health experts answer questions and concerns about required and recommended COVID-19 health and safety strategies.
You might be interested in: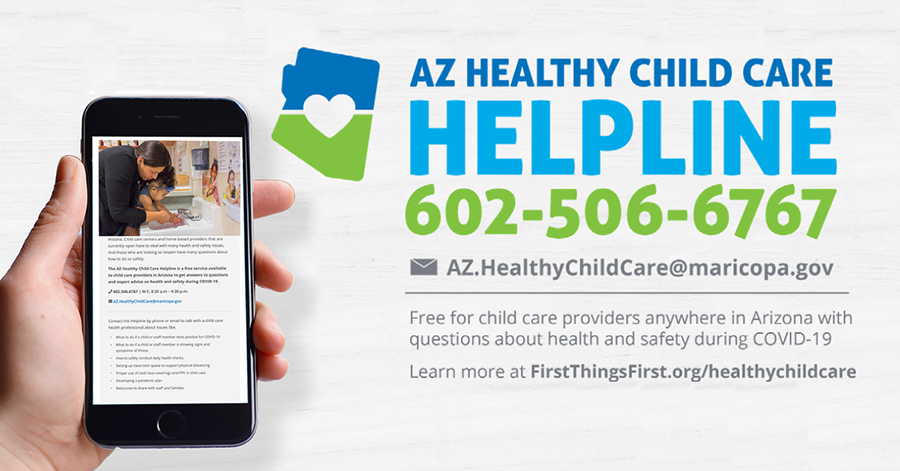 Despite the many challenges of the past year, the child care industry has kept a positive attitude, Sandweg said.
"Overall, their spirit is really positive," she said. "One owner told me, 'When I'm starting to have a pity party, I go into the classroom and those children give me hope.' It's a mental break. The children are opportunities to find joy and comfort in the nitty gritty of what we do every day."