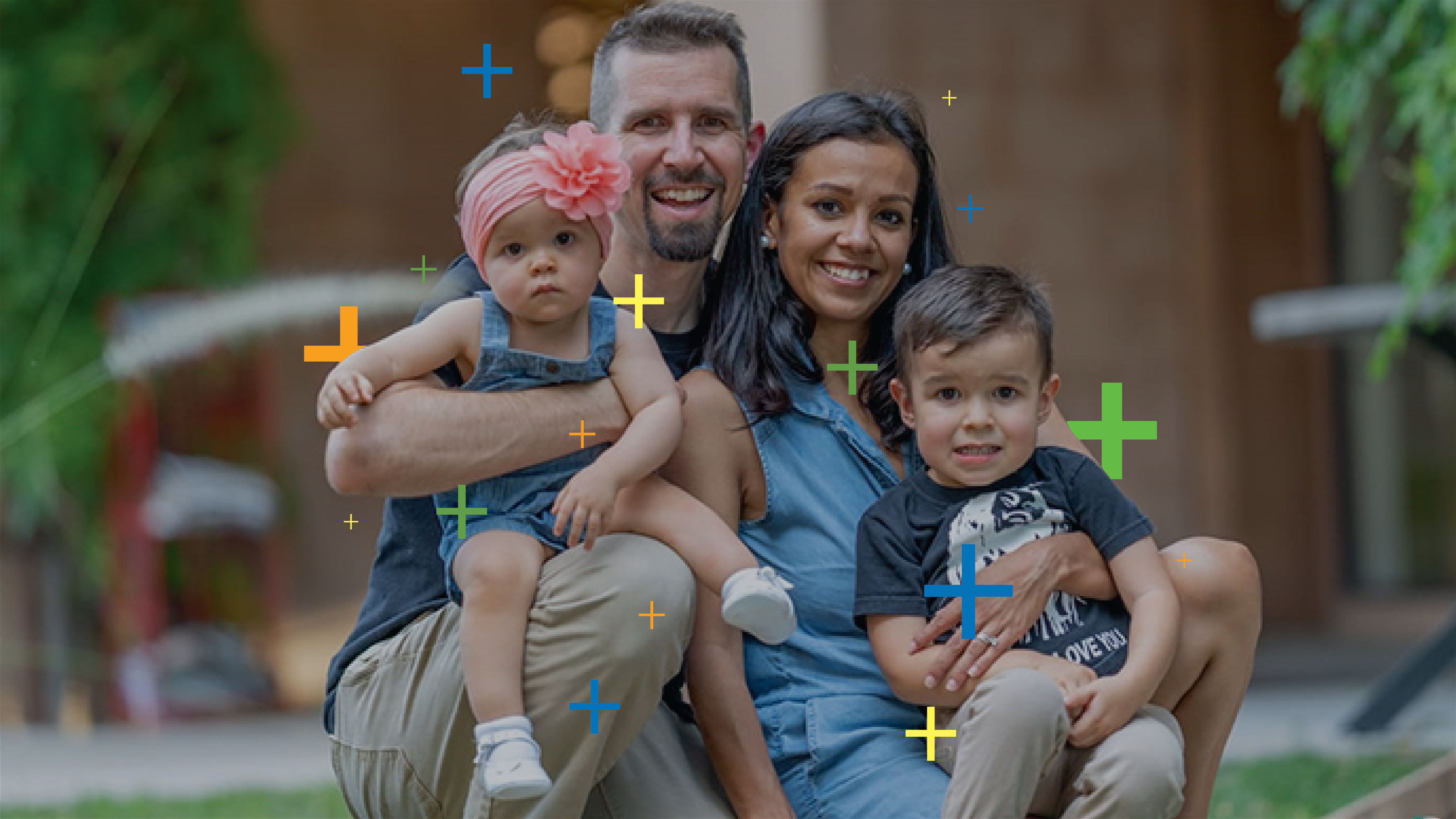 Raising a young child comes with both joys and challenges, and no parent is perfect. To help families do their best in guiding their children's healthy development, First Things First and ZERO TO THREE have launched a new content partnership to promote Positive Parenting, an approach that focuses on building loving relationships with children through everyday moments — even when those parenting moments aren't easy.
Today's moms and dads turn to online content, especially videos, when looking for guidance on parenting. Through this partnership, FTF and ZERO TO THREE are collaborating on a series of videos and online content that highlight the nine elements of ZERO TO THREE's Positive Parenting, which includes being able to imagine your child's point of view; providing consistent, age-appropriate guidelines and limits; and recognizing and regulating your own feelings before responding to your child.
The new content includes the voices of parents, music videos, graphic design and other creative approaches intended to inform, engage and encourage. The first positive parenting videos and related content are now available on the First Things First website, with more to be produced in the coming months. FTF will also distribute and promote the content through its social media channels.
---
---
About Positive Parenting
ZERO TO THREE is a national nonprofit working to ensure that all babies and toddlers have a strong start in life. Their approach to supporting parents is based on the belief that parents are the true experts on their children, and that there is no "one-size-fits-all" approach to raising children.
"Positive parenting isn't about being perfect," said Rebecca Parlakian, ZERO TO THREE's senior director of programs. "It's about building loving connections with our children through everyday routines. When we make mistakes, as every parent does, it's important that we take the time to reconnect with our child and learn from those moments. The power of being a parent is that we get to choose how we build our own family — which patterns to continue from our own childhood and which to leave behind."

About the Partnership
As Arizona's early childhood agency, First Things First is dedicated to the healthy development and learning of young children from birth to age 5. FTF has produced a library of videos and online tools for families and saw the opportunity for the two organizations to collaborate in bringing Positive Parenting to a wider audience.
"ZERO TO THREE is a trusted source of information for parents, professionals and policymakers across the country," said Marilee Dal Pra, CEO of First Things First. "They're committed to reaching those who truly make a difference in the lives of babies and toddlers, and so are we. We're proud to be working together to reassure Arizona parents that they have what it takes to help their children learn and grow."
"Our collaboration with First Things First is an outstanding opportunity for our two organizations to work on a critical shared goal of supporting parents and caregivers," stated Matthew Melmed, Executive Director of ZERO TO THREE. "Together, we will be able to help build strong, loving families during their children's first three years of life and help every child reach their full potential."