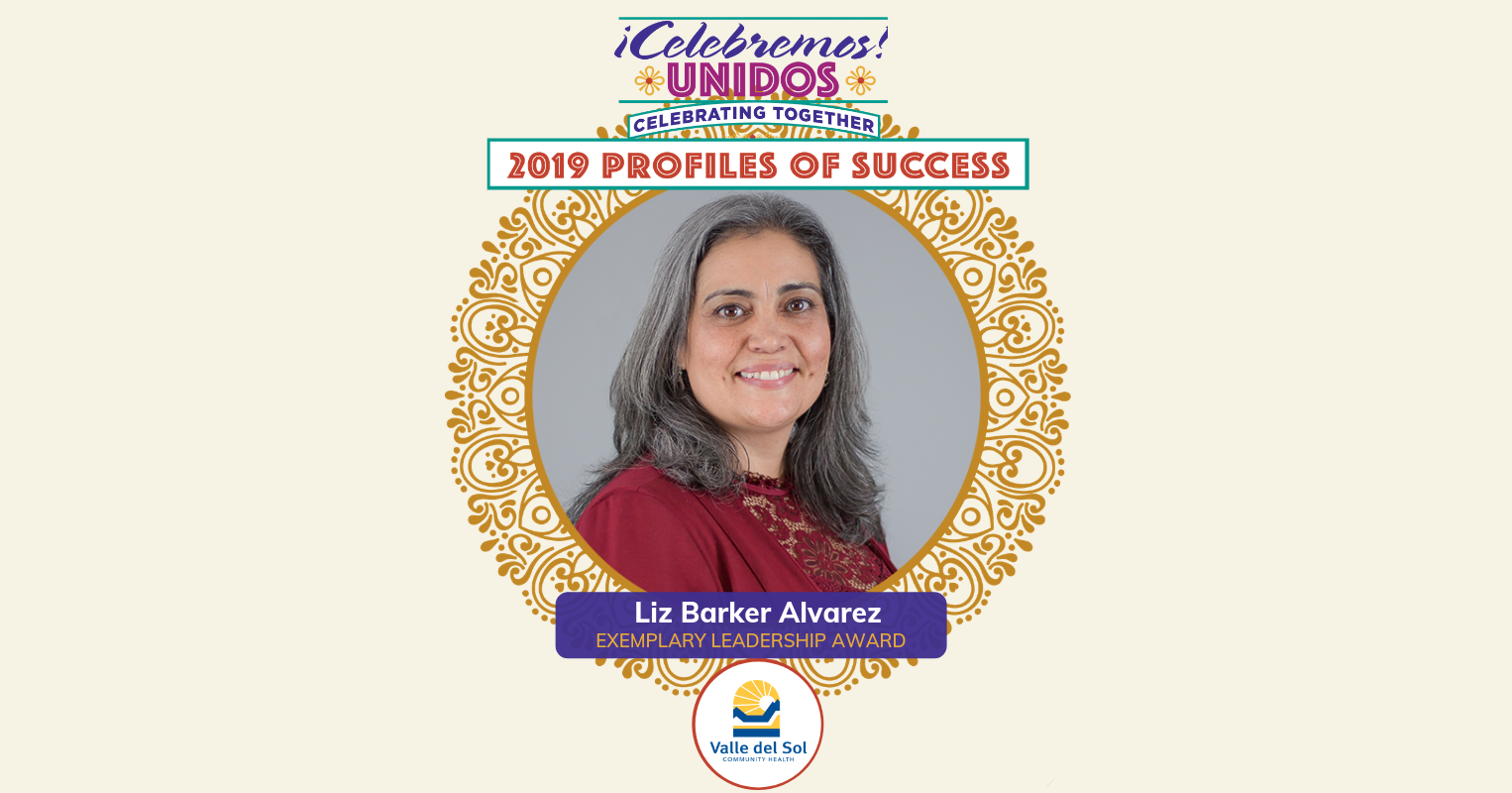 Liz Barker Alvarez, Chief Policy Advisor for First Things First, was recently recognized as one of 12 Profiles of Success by Valle del Sol, a Phoenix-based behavioral health non-profit organization.
The Profiles of Success Hispanic Leadership Awards Celebration on Sept. 6 recognized Latino leadership throughout Arizona. The luncheon launched National Hispanic Heritage Month in Arizona and typically has nearly 1,600 people in attendance. The funds raised from the luncheon go to helping thousands of men, women, children, families and the elderly through the organization's programs. Valle del Sol also provides leadership development programs throughout Arizona.
Barker Alvarez received the annual Exemplary Leadership Award, which is a recognition for contributing a number of years of service to Hispanic issues, giving personal time and making a difference in the community.
Barker Alvarez brings to her work almost 25 years of communications experience in the education, non-profit and government sectors. As FTF Chief Policy Advisor, she is responsible for strategic planning and oversight of FTF's efforts to build awareness of the importance of early childhood among Arizona's elected leaders and to work with policymakers at all levels to promote public policy that improves outcomes for young children. Her unit's work encompasses government affairs, tribal affairs, and statewide media. In addition, Barker Alvarez advises the First Things First Board and Executive Team on communication/public affairs matters and serves as the primary media spokesperson for the organization.
Previously, Barker Alvarez spent six years as communications director for the Arizona Department of Economic Security (DES), overseeing all of the communications functions of a statewide agency responsible for administering more than 50 programs, including Child Protective Services, the Division of Developmental Disabilities, Temporary Assistance to Needy Families, the Supplemental Nutrition Assistance Program (formerly called food stamps), Unemployment Insurance, Child Care Subsidy and Child Support. Barker Alvarez served as the primary media spokesperson for all DES programs and advised DES leadership on a variety of sensitive communication issues.
Prior to joining DES, Barker Alvarez was responsible for communications at Children's Action Alliance, a statewide child advocacy organization. She also served as communications director for the Isaac School District, an urban K-8 district in Phoenix. Barker Alvarez began her communications career as a newspaper reporter in Arizona and California, garnering several awards for writing and reporting.
Barker Alvarez earned her Bachelor of Arts degree in journalism from the University of Arizona and is a Certified Public Manager. She is a graduate of Valley Leadership (Class 22) and serves on the Board of Directors, Public Policy Committee and Early Childhood Funders Collaborative of the Arizona Grantmakers Forum.