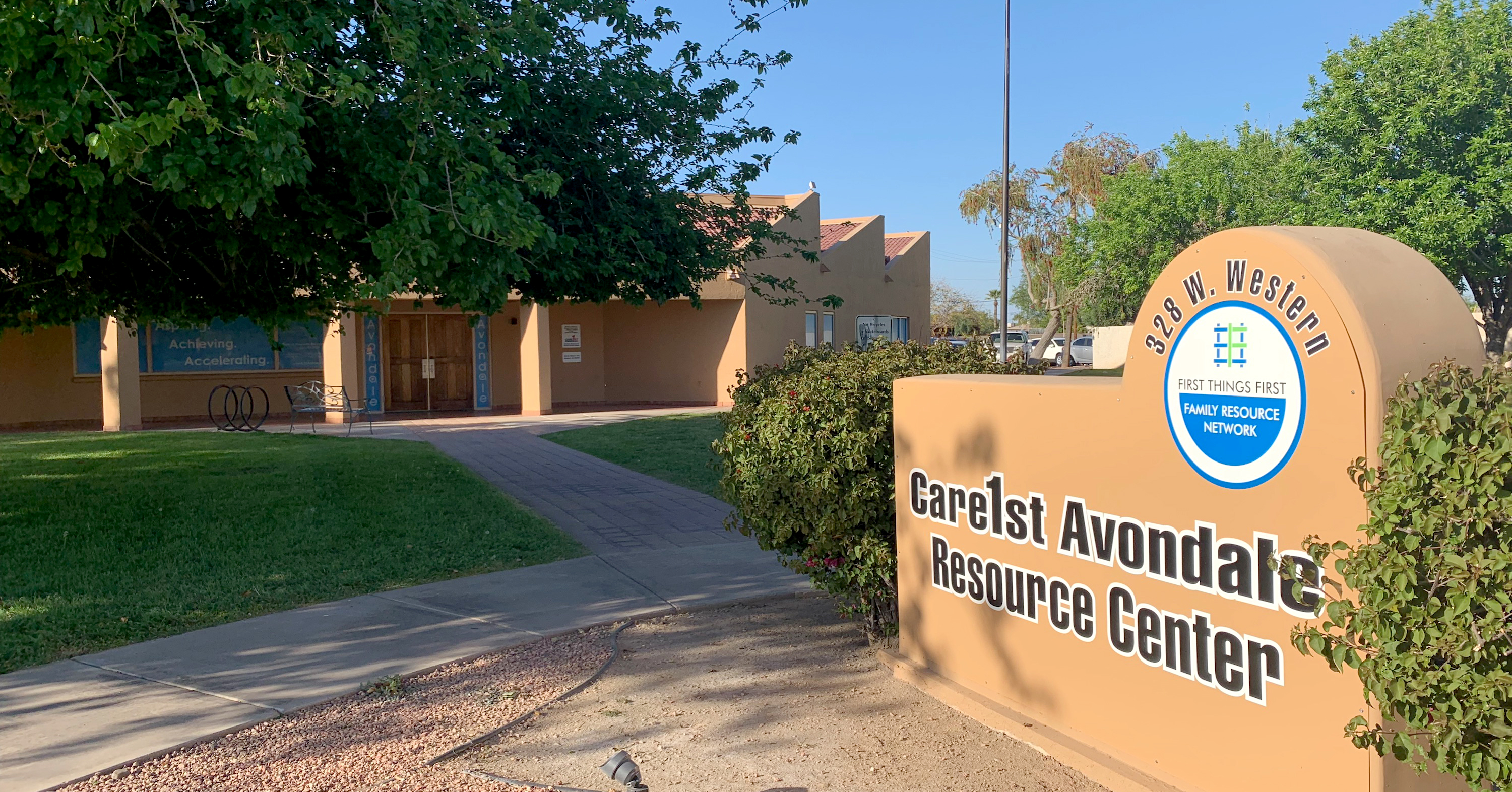 An innovative public-private partnership between the First Things First Southwest Maricopa Region, Care1st Health Plan Arizona and the City of Avondale is celebrating its 10-year anniversary this month.
When the Care1st Avondale Resource Center opened its doors in April 2009, it provided families with a one-stop connection to early childhood information and services, along with additional programs.
Today, the center is a centralized hub of not only services for infants, toddlers and preschoolers, but a wide-range of social and human services that help to build strong families including healthcare enrollment; Women, Infants, and Children (WIC); parenting classes, financial literacy workshops, job assistance and more.
"We greatly appreciate the impact we've been able to make in the lives of children birth to age 5 over the past 10 years with our partners, Care1st Health Plan Arizona and the City of Avondale," said Annette Bourne, regional director of the FTF Southwest Maricopa Region.  "By providing high-quality early childhood services at the Care1st Avondale Resource Center, we can support a well-rounded and healthy quality of life for Arizona's youngest children."
The premise of the center is to provide quality, holistic services and resources that promote positive health outcomes, greater self-sufficiency and lower costs to the healthcare system in a safe, friendly environment. Currently, there are 61 community-based organizations delivering services out of the center and approximately 5,000 people walk through the doors every month.
Much of the center's success is due to the extraordinary commitment of its core partners. Care1st Health Plan Arizona provides annual operational costs and staff to support the center's day-to-day needs. The City of Avondale maintains the facility and manages operations and staff. FTF provides funding to community-based organizations that support early childhood education and health, including parenting education classes, emergency infant and toddler food boxes and health insurance outreach, grandparent raising grandchildren support groups and dozens of others.
Building strong families
Over the past decade, the Avondale business community has continued its commitment to building strong families. Most recently, the WellCare Community Foundation donated $230,000 to support the opening of a new Bayless Integrated Healthcare clinic located in the Avondale Elementary School District. This multi-specialty clinic provides integrated healthcare services including family medicine, behavioral health and life skill services to students, families and individuals in the Southwest Valley. Additionally, the Care1st Avondale Resource Center collaborates with the Bayless Integrated Healthcare Clinic, which is conveniently located across the street, to connect patients to services and resources.
The Avondale family resource center, which was recognized in 2014 by the Maricopa Association of Governments with the "Desert Peaks Award" for providing outstanding services to the community, served as a resource center model which was replicated throughout the FTF Southwest Maricopa Region, including in Gila Bend and Buckeye.