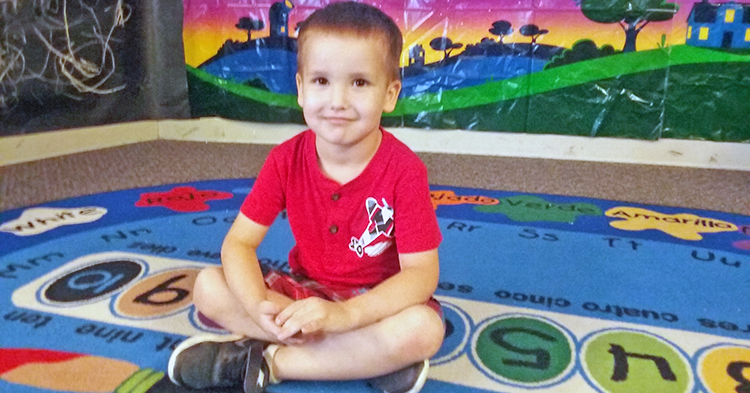 A year ago, 4-year old Nicholas Madueno used very few words. While interested in activities going on around him, he was quiet and socially reserved.
"He didn't have the vocabulary he needed to express himself," said his mom, Christina Geister. Things changed after she enrolled him in Sonshine Learning Center, a four-star Quality First preschool in Black Canyon City.
Geister credits his success to the school's participation in First Things First's signature program Quality First.
"This high-quality learning environment supports not only Nicholas' vocabulary development, but his overall social growth," she said.
Quality First partners with child care and preschool providers to improve the quality of early learning across Arizona. The program funds quality improvements that research proves help children thrive, such as training and coaching for teachers to expand their skills and to help create learning environments that nurture the emotional, social and academic development of every child.
"Our teachers use the Arizona Early Learning Standards as a guide to help them incorporate all of the skills the children need to succeed," said school Director Sherry Birch. Preschool students use a weekly reader magazine to incorporate vocabulary-building, reading and learning the alphabet.
"Parents are encouraged to challenge their young readers by tracking completion of each book at home with an apple or heart that is displayed in the classroom with the child's name on it," Birch said.
Today, Nicholas is friendly and extroverted. When classroom guests visit the students, he introduces each classmate and his teacher by name. His favorite learning centers are science and math, dramatic play and puzzles.
"He's no longer the quiet child; he now has confidence in his ability to use a larger vocabulary and socialize with his peers and teachers," Geister said.