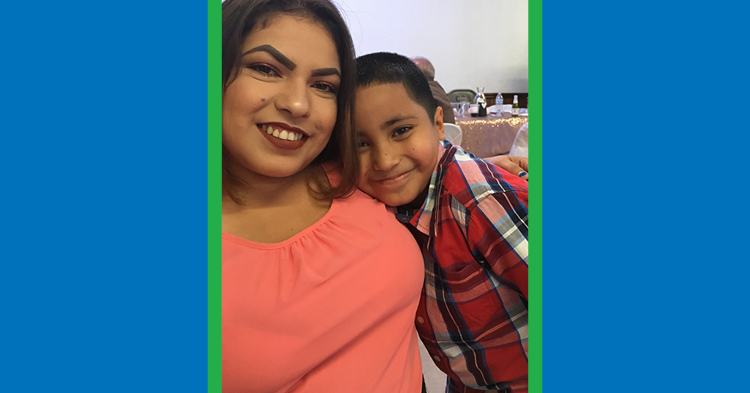 Anahi Sanchez was feeling overwhelmed.
She and her son's father didn't know how to help 4-year-old Manny.
"He had no social skills," Sanchez said. "When someone would approach him, he would avoid all contact, close his eyes and freeze. Other times, he would go into a rage and scream and cry. In order to avoid upsetting him, the family would stay away from him."
Manny would not talk or engage with any adults, but his parents. They knew this wasn't normal, but didn't know what was wrong. It took years for his family to realize he had selective mutism, a complex childhood anxiety disorder characterized by a child's inability to speak and communicate effectively in select social settings. These children are able to speak and communicate in settings where they are comfortable, secure and relaxed.
Manny was attracted to dinosaurs, sharks, whales and octopuses, he could name them all, but only to his parents.
Sanchez didn't know whether preschool could help Manny, but thought they would give it a chance. The parents reached out to the First Things First Yuma Regional office. The staff there helped the family find a preschool participating in Quality First, First Things First's signature program, which works with child care centers and preschools across Arizona to improve early learning.
Immediately, Manny was attracted to the classroom and the students at Preschool Express in Yuma, but was reluctant to talk to his teacher. But his teacher, who had received training with a Quality First coach, knew that she would need to encourage him to talk by asking open-ended questions that led to back-and–forth conversations. She also made sure she was the first person he saw when he came to school every day and welcomed him with a hug. They bonded quickly, and after a few days, he began talking to her.
His teacher made it a priority to get him up to speed with the rest of the class. She provided consistency and routine to encourage good behavior, self-regulation and increase social and emotional skills. Manny was encouraged to join peer groups and activities as well as leading the activity. His teacher soon saw his growth in multiple areas including social emotional, learning to hold a pencil, recognizing the alphabet, colors, numbers and writing his name.
Soon, he was participating in all the lessons, enjoying the playground activities and playing with his classmates. By the end of the school year, Manny was on top of his class, had many friends and talking to everyone. He was ready for kindergarten.
Now Manny is 8 years old and in the third grade in Gary Knox Elementary School, where he continues to excel. Manny tells everyone he plans to become a scientist or an oceanographer.