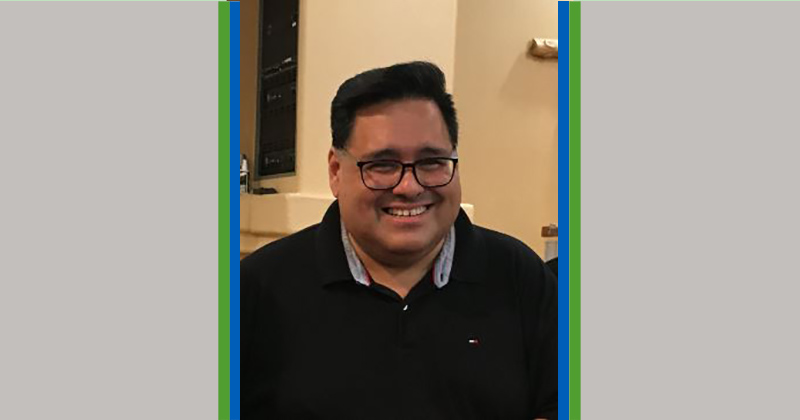 First Baptist Pastor Luis Hernandez of Lake Havasu City has been named the 2020 First Things First La Paz/Mohave Region Champion for Young Children.
The award is given to local champions who actively volunteer their time to raise public awareness of the importance of early childhood development and health. Champions spend a significant amount of time volunteering with FTF and building public awareness about the importance of early childhood issues. 
Hernandez has worked for eight years with the Arizona Department of Child Safety as a case manager, investigator and meeting facilitator. The families he works with struggle with challenges ranging from parents who are addicted to drugs to grandparents who have taken on the role of parents of young children for the first time in decades. Hernandez said it is especially important for caregivers to understand the importance of the first five years in a child's life.  
Question: Why do you feel early childhood development and health is important?
Answer: These are the most formative years, developing a foundation that will set the stage for the child's future growth and development. This is also the time when children are most vulnerable and need the protection and provision of adults to provide, guide, and nurture. These two facts alone show the great importance of proactive and appropriate services and interventions for families with young children.
Question: How do you suggest other people in your community get involved? 
Answer: It doesn't matter what role you have in our community; you are tied to young children at some point. Parents have multiple services available to help them with their growing children. They can reach out to pediatricians, WIC, Arizona Early Intervention Program, Head Start, and the Birth to Five Helpline (1-877-705-5437) for assistance. Grandparents can reinforce the value of cognitive and language development by reading to their grandchildren and engaging them in developmental activities such as gross motor play and fine motor skills practice such as counting and sorting or using crayons and safety scissors. Extended family can provide important support to young families and ensure stability. Neighbors of young children can be aware of the neighborhood and watch for threats and dangerous situations. They can help struggling neighbors and volunteer to read to children in schools or churches. The community at large can continue to donate to organizations that help young families, and they can help share the importance of safe sleep practices: Baby sleeps "Alone, Back, Crib." We all have the opportunity to touch the lives of children. And when we do, we make our community better and ensure our families are stronger and healthier.