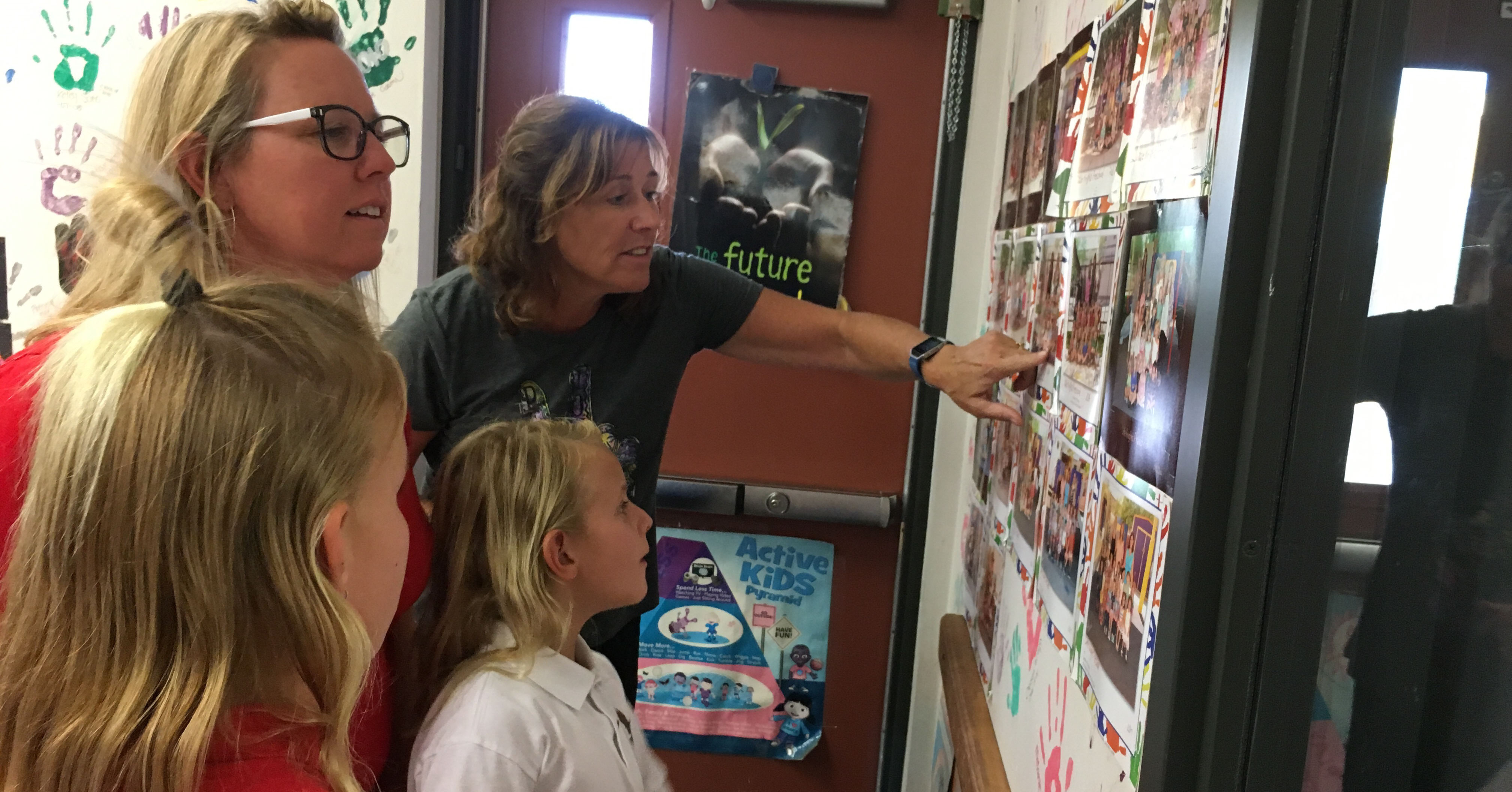 Stacey Wood's twins are age 8 now, but she says attending Little Knights Preschool in Lake Havasu City as toddlers helped prepare the two girls with different personalities for the expectations of school.
"They really loved going to Little Knights, so it set the tone for them loving school," Wood said. "They weren't as intimidated going into kindergarten because they were prepared for what was going to be put in front of them."
Wood described Daisy as more independent than her more outgoing sister Jenna, but by the time preschool rolled around, both girls were ready to spend time around other children.
"They needed to interact with other kids beside themselves and learn not to be so dependent on each other," she said.
Little Knights Director Marie Hendry said preschool is a great time for young children to learn the value of teamwork and cooperation. Critical skills such as self–esteem, confidence, motivation and cooperation all start to take shape before a child enters kindergarten, she said.
Little Knights is a part of First Things First's signature program, Quality First, which helps centers make quality improvements that research proves help children thrive, such as creating learning environments that nurture the emotional, social and academic development of every child.
Attending a preschool or child care center can also prepare a child emotionally for the transition from home to school. Hendry said first-day tears quickly disappear as the child gains more confidence in handling the new environment.
"We tell the parent to give us three weeks for that separation anxiety to go away, but a lot of times it's faster than that," Hendry said.
In addition to meeting new classmates, preschool can often be the first setting where a child develops a relationship with an adult who is not a relative. At Little Knights, located on the campus of Lake Havasu High School, those teachers include high school students learning about early childhood education through the Lake Havasu Unified School District's Career Technical Education program.
All teachers receive coaching through Little Knights' participation in Quality First, which is funded by the FTF La Paz/Mohave Regional Partnership Council. The center also receives Quality First scholarships to offset families' costs. Wood said the scholarships were helpful especially since twins would mean twice the costs for both years they attended Little Knights.
"(Attending preschool) was such a big part of their development at that time," Wood said. "They're both doing great in school and a lot of that started right here.