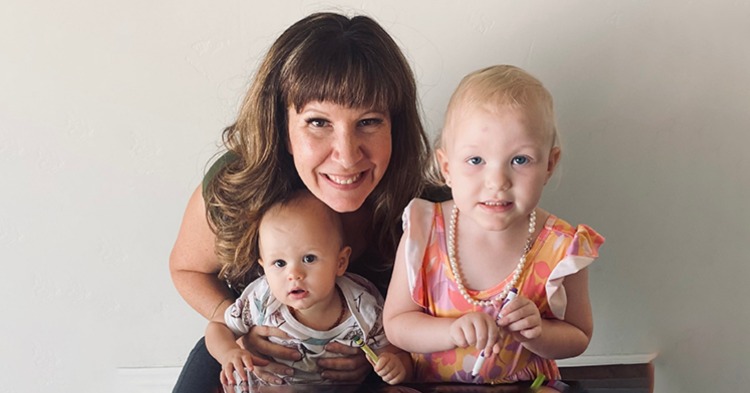 Grace Hecht of Bullhead City has been selected as the 2021 First Things First La Paz/Mohave Region Champion for Young Children. 
The award is given to local champions who actively volunteer their time to raise public awareness of the importance of early childhood development and health. Champions spend a significant amount of time volunteering with FTF and building public awareness about the importance of early childhood issues. 
Hecht is the founder of Make Bullhead Better, a non-profit organization that highlights community members and organizations that are working to improve the community. In 2021, Hecht organized four Family Fun events aimed at providing families a fun opportunity to connect with local resources and organizations that provide services in Bullhead City. More than 300 families attended the events held in February, March, April and May. 
She also uses her Facebook platform to regularly share articles and information from FTF around the importance of supporting early childhood and families, including a Facebook live interview with FTF that had more than 1,000 views and was reshared over a dozen times. 
We recently caught up with Hecht.
Question: Why do you feel early childhood development and health is important?
Answer: The decisions we make for our children before they can make their own are incredibly important. What they eat, watch and who they interact with are all in our control as parents. What are we modeling to them? Because actions speak louder than words.  The habits you instill in them now will affect them the rest of their lives. Choose carefully. 
Question: How do you suggest other people in your community get involved?
Answer: Two weeks ago, while out on a walk I met the only other mother in my neighborhood with a small child. The next week we had her family over for dinner. Today we went to the splash pad with our kids together.  Getting involved doesn't have to be volunteering hours of time at a big event, although that is also needed. Getting involved and making a difference starts with relationships, one at a time. Be genuine, be real and transparent. Everyone wants a friend and wants to be seen.  No matter how old you are.  So be someone's friend, open your home and your heart to your neighbors, because every friend we have started as a stranger.  To build stronger communities we have to build stronger families and friendships.  This is the foundation that everything else is built on.