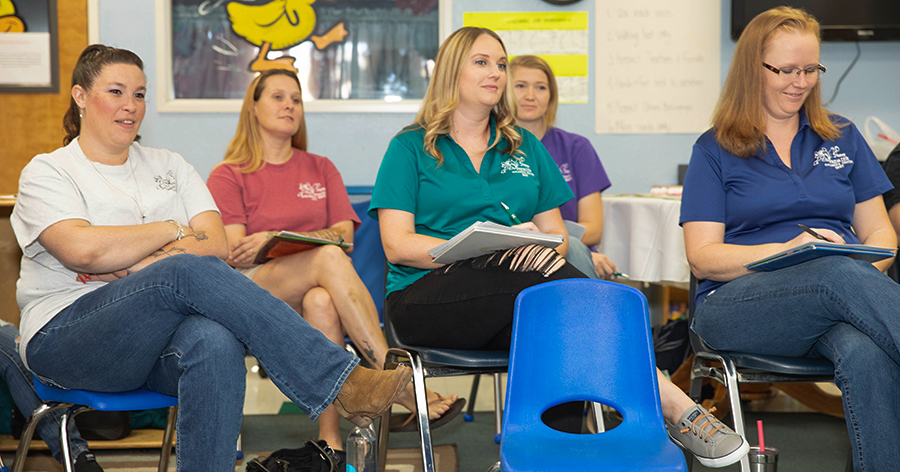 Five years ago, at the La Paz/Mohave Early Childhood Conference, individuals were asked to stand up if they had earned their Child Development Associate (CDA) Credential. Of the 175 child care providers in attendance, three professionals stood up.
The region's child care leaders took notice and decided it was time for a paradigm shift. Early childhood teachers in the La Paz and Mohave counties needed to understand the importance of their work and grow professionally.
Helping early educators gain professional development is something the First Things First La Paz/Mohave Regional Council fully supports, said FTF La Paz/Mohave Regional Director Vijette Saari.
"We wanted to make sure children across the region could access high-quality instruction, but we knew there weren't enough opportunities for teachers to get early childhood education," Saari said.
The FTF La Paz/Mohave Region funds the Professional Development for Early Childhood Professionals Strategy to help more of those early educators earn their CDA Credential.
The La Paz/Mohave Professional Development Program has increased the number of early educators with a CDA Credential in the region from the single digits in 2015 to more than 60 in 2019, with more still going through the program. In addition, in 2019, 27 early educators received an FTF Scholarship to take professional development classes toward their CDA Credential.
The FTF-funded program is designed to help early educators access teaching mentors, who help educators apply for FTF scholarships to pay for their CDA fees and provide support as they work toward their credential. The FTF La Paz/Mohave Regional Council currently works with Early Childhood Education (ECEd) Associates, Inc., along with Mohave Community College to create a pathway for early childhood educators to earn their CDA Credential.
"We wanted a professional development plan tailored to the community, so early educators could be more successful," Saari said. "The CDA Credential pathway offers education and the immediacy of being able to implement what is learned."
Margee Chieffo, who is president and senior managing associate of ECEd Associates, is dedicated to helping early educators access higher education in the La Paz/Mohave region.
"First Things First took up the gauntlet for investing in early education for teachers, to move the region from an unskilled to a skilled workforce," Chieffo said. "People who thought they could never go to college found out they could—and did—because of the scholarships and collegial support."
Educators like Bonnie LaPointe, who received an FTF Scholarship for credentialing fees and earned her CDA Credential in two years.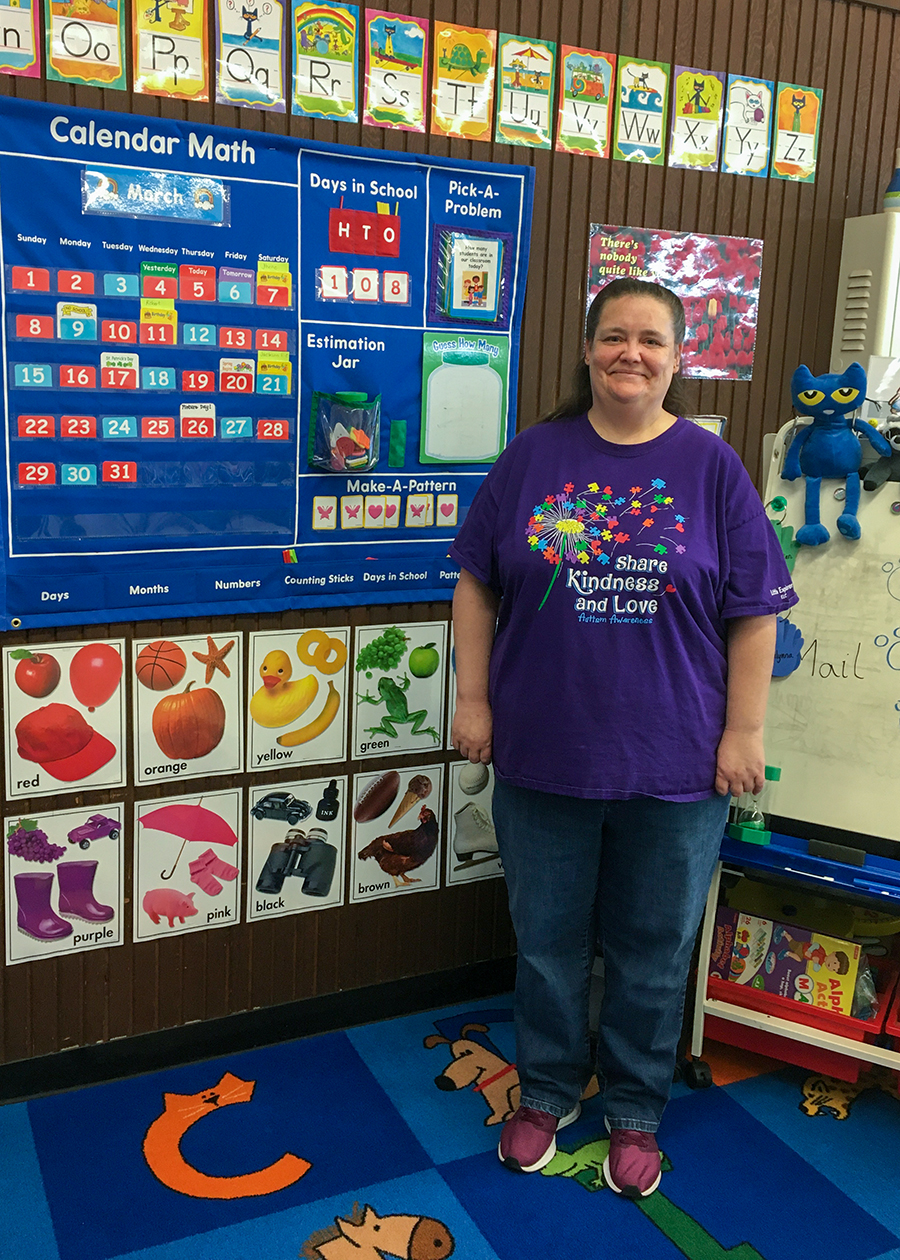 As a mother of three, LaPointe felt confident about caring for young children, but when she was hired to teach 25 children, ages 3 to 5, with one assistant at the Kingman Unified School District's Little Explorers Learning Center, she knew she needed more.
"I was being a mom to them, but they needed a teacher," LaPointe said.
LaPointe, 46, credits the help and encouragement from Julie Beyer, a senior associate at ECEd Associates.
"I get a little weepy, because I didn't think I could do it," LaPointe said. "I had difficulty in school and financial challenges, but I did it. Julie saw something in me that I didn't see in myself."
The professional development received has an immediate impact on the young children, said Denene LaPoint, 55, who teaches at Calvary Christian Academy in Lake Havasu.
"I learned about lesson planning and social and emotional development," she said. "Now I have an idea of what are appropriate and concerning behaviors for each age. It helped me work with children."
LaPointe, who was a licensed home child care provider for 15 years, received an FTF Scholarship to earn her CDA Credential.
"I wouldn't have been able to take the classes on my teacher's salary," LaPoint said. "With the training, I taught the children so much more."