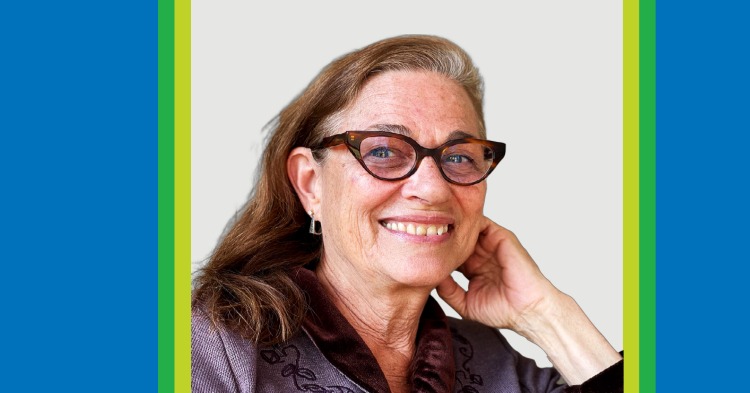 Dr. Laura Jane Murphy has been selected as the 2021 First Things First San Carlos Apache Champion for Young Children.
The award is given to local champions who actively volunteer their time to raise public awareness of the importance of early childhood development and health. Champions spend a significant amount of time volunteering with FTF and building public awareness about the importance of early childhood issues.
Dr. Murphy, who works in San Carlos, is a clinical psychologist serving the children, youth and families of the San Carlos Apache Tribe. Dr. LJ, as she is known throughout the community, is the clinical supervisor of the Young Child Program and provides individual and family therapy, integrated behavioral health services and group opportunities for youth ages 6-17 through the Lil Apache Warriors and Trail Blazers programs of SCAT Wellness Center.  
Throughout the pandemic and shutdown, Dr. Murphy supplied parents and caregivers with resources and information available for their young children. She was the first to jump into action at the start of the pandemic to create a resource sheet for the region which included information about FTF and FTF-funded services, as well as the FTF website designed support parents with the resources for their young children.
Dr. Murphy continues to share FTF-funded parent information about the importance of early childhood along with items such as dental kits and parent information cards to the Alternative Care Site in San Carlos.
We recently caught up with Dr. Murphy.
Question: Why do you feel early childhood development and health is important?
Answer: Cultural sustainability of a Nation depends on the life of a child. If parents and caregivers are supported to have caring relationships and healthy attachments to their young, children will have a better chance of living into their "wisdom years," make sense of their life and create meaningful connections to others. 
From conception through adulthood, parents and caretakers of children require access to education, positive community support and the opportunity to support the healthy physical, emotional and spiritual development of their children. 
Starting from birth, children who feel the sense of comfort, pleasure and calm from balanced, attuned interactions with their caretakers have the experience of a "felt sense of safety," which forms the basis for all future relationships. This condition provides both the caretaker and the child a sense of self-worth, resilience to stress, and the ability to regulate our own emotions. 
Parents and caretakers who are able to learn more about their own capacities to provide comfort and understand their child's developmental processes are much more likely to express confidence and promote a felt sense of safety for their child. Important psychological processes known as "sensitive periods" of development occur from birth to ages 5 or 6 years during which time parents and caretakers will help children to prepare to manage the demands of life and successfully join their peers in school and further develop important values of their Tribe such as Respect, Courage, Patience/Tolerance, Honoring, Humility and Cooperation. 
Developmental milestones known as "Sensitive Periods" are windows of opportunity and include order, language, sensory skills, movement and social skills. 
Order is one of the most important sensitive periods which begins at birth and peaks between the ages of 2 or 3 years. This period helps to develop reasoning skills, organize information and understand our environment. If unable to live in or create order, the parent will feel discouraged and maybe give up, and the child will tantrum.  To support the natural need for order, it is important to establish ground rules, a solid routine, and create an organized environment where everything has its place.
The next sensitive period is language, in which the child is fascinated by the human voice. From age 7 months to 3 years rhyming, singing, and telling stories is the best way to increase the child's capacity for language and their satisfaction with their own ability to communicate their needs. From 3-and-a-half to 4-and-a-half years the foundation for reading and writing is laid down. Parents and caretakers provide building blocks for emotional/social skills and capacity as well as language development by engaging their children in an environment that is rich in language stimulation.
Movement and sensory skills are other great acquisitions of a child. The child refines their senses (sight, sound, taste, touch, smell) through the coordination of movement and specific activities from birth to age 5 or 6 years. According to researchers, sensorial activities will help the child to lay the foundation for intelligence over a lifetime.
From age 2- and-a-half to 5 years, children learn they are part of a group and develop an intense interest in social relationships. To support the development of social skills it is important to provide opportunities to socialize with other children of their own age. At home and with relatives, parents who practice and model positive social behaviors by saying such phrases as "please" and "thank you" with each other are more confident in their own ability to manage and develop relationships. This experience creates a sense of belonging and understanding of relationships that will last a lifetime.
Question: How do you suggest other people in your community get involved?
Answer: As a community, it is easy to support young parents and caretakers who are given the job of raising our young leaders of the future. Pay attention to how parents are treated at your workplace in in your homes. Encourage parent support services and education at all levels, whether that means at your place of employment, within the school system or through Tribal agencies and organizations. Become a role model or support person for a young mother or father that you know could use your help. Teach parents and caretakers how to advocate for themselves and for their children.
If a young mother is provided early healthcare and emotional support, a child is more likely to be born healthy and develop secure emotional attachments. When provided a healthy, happy start, young mothers, fathers, and their children are better equipped to navigate their world and grow up to be the leaders and caretakers that they were born to become.