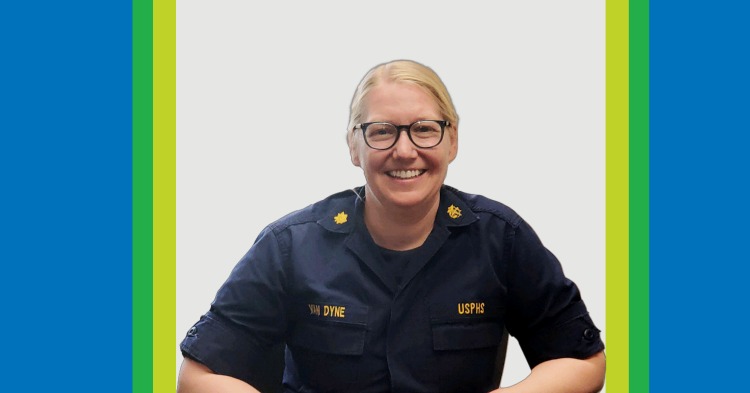 Dr. Elizabeth Van Dyne has been selected as the 2021 First Things First Tohono O'odham Nation Champion for Young Children.
The award is given to local champions who actively volunteer their time to raise public awareness of the importance of early childhood development and health. Champions spend a significant amount of time volunteering with FTF and building public awareness about the importance of early childhood issues.
Van Dyne is the Tohono O'odham Nation Health Care acting Clinical Director and Tohono O'odham Nation Health Care COVID-19 Operations Section Chief, Infection Control Co-Lead. She helps families learn about the importance of the early years in their babies, toddlers and preschoolers' lives by distributing parenting information, such as Arizona Parents Kits, which are provided free of charge to parents of all newborns in Arizona before they leave the hospital or birthing center. She also provides FTF parent magazines to new parents at the clinics on the Tohono O'odham Nation.
Van Dyne also established a health collaborative, which included FTF and community partners such as the Tohono O'odham Nation Behavioral Health Department, Special Needs. This partnership developed flyers with family resources specific to Tohono O'odham Nation families, which addressed COVID-19 needs.
We recently caught up with Van Dyne.  
Question: Why do you feel early childhood development and health is important?
Answer: The early years lay out the foundation for the rest of a child's life, especially the behavioral health portion of development, which might be even more important than ABCs.
Question: How do you suggest other people in your community get involved?
Answer: Within tribal regions, it's important to approach every involvement opportunity by asking questions. Asking what the community needs, and never entering a space with an "I know best" mentality.