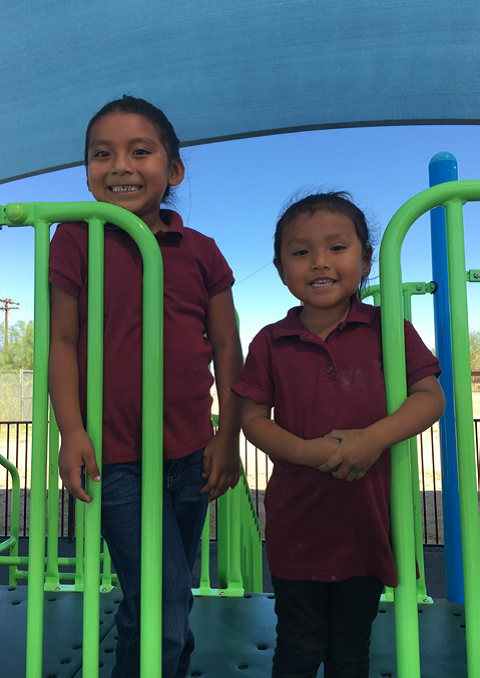 Catherine Toro wanted her 2-year-old daughter Hailey to be somewhere that would help with her early childhood development.
From the first day they visited Indian Oasis Elementary School Preschool in Sells, they knew it was the right choice. The classroom was vibrantly colored with art work, numbers and letters. Children were creating buildings with blocks and reading aloud from story books or singing songs that rhymed.
The preschool is part of Quality First, a signature program of First Things First (FTF), which partners with child care and preschool providers to make quality improvements that research proves help children thrive. These include improvements such as education for teachers to expand their skills in working with young children and coaching to help providers create learning environments that nurture the emotional, social and academic development of every child.
Toro knew that Indian Oasis provided Quality First scholarships, because her niece was a recipient. The FTF Tohono O'odham Nation Regional Partnership Council funds Quality First scholarships for children ages 3-5. The scholarships are designed to help eligible families afford quality early care and education for their young children.
When Hailey turned three the following year, Toro applied for the scholarship and enrolled her daughter. Hailey had always been a little shy, but within months of enrollment she began to see an improvement in her social skills. That first year allowed for Hailey to not only grow socially, but to strengthen her literacy and language development. She is now entering kindergarten with the necessary tools to help her succeed, Toro said.
"The program is great for the kids," Toro said. "Helping them learn to read, grow socially and get them out of their comfort zone, which I believe will make an impact for the whole community."