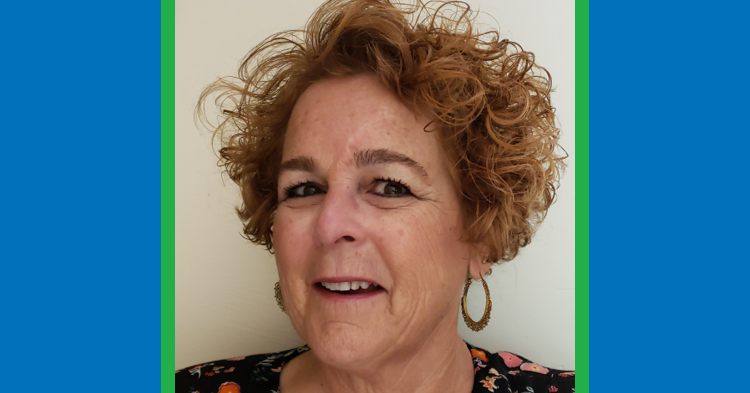 Darcy Dixon has been selected as the 2019 First Things First Santa Cruz Region Champion for Young Children.
The award is given to local champions who actively volunteer their time to raise public awareness of the importance of early childhood development and health. Champions spend a significant amount of time volunteering with FTF and building public awareness about the importance of early childhood issues.
Dixon is recently retired after more than 35 years with the University of Arizona Cooperative Extension, working in the area of Family, Consumer and Health Sciences. Most recently, in Santa Cruz County, the Supplemental Nutrition Assistance Program Education (SNAP-Ed) and Expanded Food and Nutrition Education programs she launched, provided annual nutrition education to more than 5,000 elementary students.
She oversaw a number of FTF grants in Santa Cruz County, including the Child Care Health Consultation program, which provides technical assistance and professional development to child care providers throughout the County. Another FTF funded program, the Family Resource Center Program, is especially near and dear to her heart. This program has served nearly 2,500 families since 2010, across three locations, which help to support thousands of families in preparing their children for kindergarten.
We recently caught up with Dixon:
Question: Why do you feel early childhood development and health is important?
Answer: The focus on the early years for children's health and learning is the most cost-effective path that our society can take, as a child is the most malleable in the first five years of life.  The things young children are taught will lay a strong foundation for the rest of their lives.   Also, any learning or health issues can be improved or resolved if caught in the early stages of a child's life, avoiding costly interventions at older ages.
Question: How do you suggest other people in your community get involved?
Answer:   I would encourage a multi-pronged approach that involves everyone and anyone that has a stake in the future of the community, country and world.  Parents want happy, healthy children, employers want a happy, healthy and productive workforce.  I would encourage parents, caregivers and employers to get involved in the movement toward building that strong foundation for each child, starting from birth. It will have a lifelong effect!