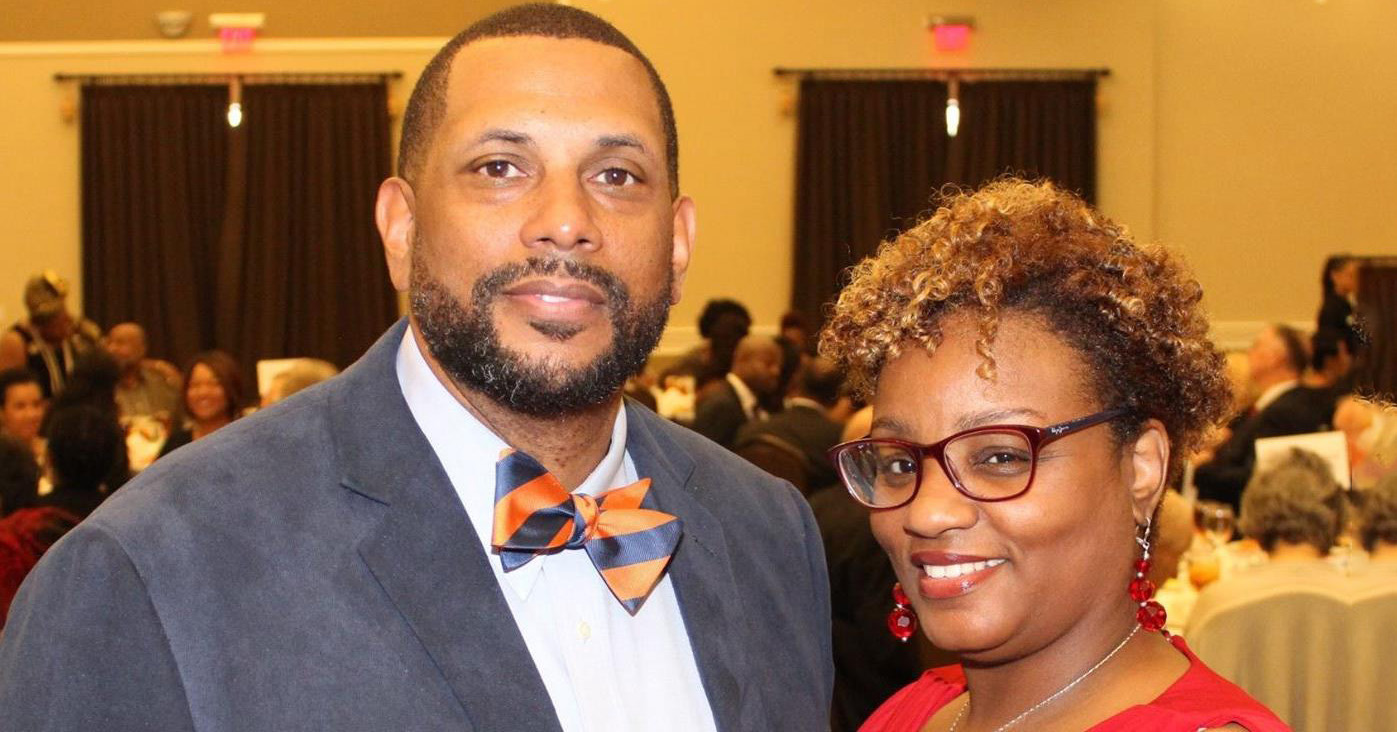 Anthony and Kim Gathers have been selected as the 2019 Phoenix South First Things First Champion for Young Children.
The award is given to local champions who actively volunteer their time to raise public awareness of the importance of early childhood development and health. Champions spend a significant amount of time volunteering with FTF and building public awareness about the importance of early childhood issues.
The Gathers own Ageez Hair Center, in Phoenix and Chandler, where Anthony distributes parent resource literature at two barbershops. He also promotes early literacy awareness by providing English and Spanish FTF-sponsored children's books to families and pregnant women who bring their kids to the barbershop.
Kim, who is chapter president of Phoenix Metropolitan Alumnae Chapter of Delta Sigma Theta Sorority, Inc. works with FTF to educate families on the importance of a child's early years. Kim also partnered to hand out FTF-sponsored children's books at the Vernell Coleman Youth Center in the Matthew Henson housing community, which is an underserved community in Phoenix.
We recently caught up with the Gathers to talk about early childhood development and health.
Question: Why do you feel early childhood development and health is important?
Answer: The communities in which we serve as business owners have diverse populations, which include a high minority population, as well as a high English as a Second Language (ESL) population. And if we pride ourselves on being a community resource we must be relatable to our community.  We have committed to assisting and being advocates to raise the literacy rate by promoting reading and early literacy at an early age, which starts when babies are in the womb. We want to make books and reading accessible to all, because quality early childhood development is critical to the growth of every child.
Question: How do you suggest other people in your community get involved?
Answer: If we all commit to doing a little to promote the healthy development of a child at an early age, it adds up to a lot. Taking time to read at a child care center for a half hour makes an impact. Advocating for more access to resources in low-income communities makes an impact. Organizing a few individuals to get trained through First Things First promotes more advocates who can go where the families are: hairdresser, barbershops, churches, and community centers and educate them on the importance of books and reading at the early stages of a child's life.