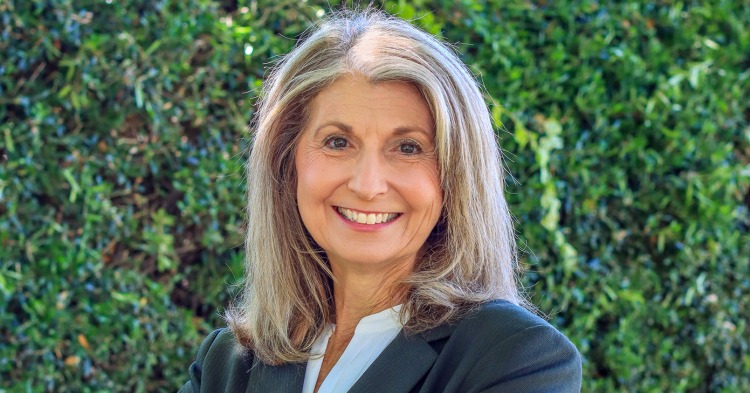 Ann Lynn DiDomenico has been selected as the 2021 First Things First East Maricopa Region Champion for Young Children.
The award is given to local champions who actively volunteer their time to raise public awareness of the importance of early childhood development and health. Champions spend a significant amount of time volunteering with FTF and building public awareness about the importance of early childhood issues.
DiDomenico, who is the Human Services Supervisor for the City of Tempe, created an early literacy program called Helping Us Grow (HUG). The HUG program benefits families in the Thew/Escalante community by providing children with books and parents with ideas, strategies and resources to assist them in being a supportive partner in their child's reading development. FTF partnered to supply Read On Arizona bookmarks and parent information about early literacy. The city distributed approximately 100 book bags with families. DiDomenico also created a page on the City of Tempe website called Parent Support during COVID-19 which linked to the FTF website, which gave parents of children birth to age 5 resources and virtual support during the COVID-19 pandemic. DiDomenico plans to continue to add to this page with further resources from FTF.
We recently caught up with DiDomenico.
QUESTION: Why do you think early childhood development and health is important?
ANSWER: My journey into education and early childhood development began as an office assistant to the director of the campus preschool while I was in college. I was impacted by the excitement the children showed with every new experience, no matter how small. When I became a parent, I remembered this and exposed my three sons to the wonder of the world around them and kept them engaged by creating an environment of learning at home. Throughout my career I have always put the needs of children at the forefront of my work. I have been committed to literacy, early childhood development and parent education for many years. These have a positive impact in raising healthy competent children who are ready to reach their full potential. I have worked with many parents throughout the East Valley and regardless of their life circumstances all of them love their children and want what is best for them. However, parenting isn't always easy and everyone who is raising a child needs support, information and strategies to assist them in the process. Our little ones are ready and waiting for the people in their lives to help them grow and develop. Their brains are wired for learning and it is the interactive processes between the child and adult that will help them to build these important foundations. The more we invest in creating stable, enriching environments early in a child's life, the greater the personal and economic outcomes will be not only for the child, but for their family and for the community. 
QUESTION: How do you suggest other people in your community get involved?
ANSWER: I would encourage everyone to get involved in early childhood development. Parents and caregivers can support themselves by attending parenting classes and seek out the programs and supports available in their community that facilitate the healthy development of children and families. I would also suggest that every parent familiarize themselves with organizations such as First Things First to access a wealth of resources and information.  Members of the community can also become involved in the decisions made at the school, city, state and national level that impact children. I would encourage everyone to volunteer at their local schools, donate to organizations that support children and families and to champion the efforts that support early childhood health and development.